Become equipped to study and teach the Bible confidently
When you earn your Certificate in Biblical Studies from Moody, you'll learn how to apply biblical truth to the practical challenges you may face as you live and serve, wherever God calls you. Be equipped to study the Old Testament and New Testament in-depth and gain skills in teaching and training others to do the same! You'll be better prepared to serve in your church, youth group, bible study, or other ministry settings.
Earn your degree online wherever you are and keep your current personal and ministry commitments. This certificate is a great option if you want to strengthen your knowledge of the Bible in a short amount of time. All credits are also fully transferrable if you want to continue your online undergraduate studies at Moody Bible Institute!
Program Plan
As you study, you'll:
Learn to interpret and teach the Bible confidently
Demonstrate a fundamental understanding of key biblical and theological concepts
Be trained to communicate the message of Scripture to different audiences
Develop skills in biblical interpretation and application
Learn to apply Scripture to your life and ministry
To download the current program plan, click here:
Student Learning Outcomes
Evaluate the Old and New Testaments from a literary perspective
Summarize the storyline of the Old and New Testament Scriptures
Learn to interpret the Old and New Testament Scriptures
Potential Careers and Educational Options
The CBS is ideal for anyone who wants to expand their knowledge of the Bible and effectiveness in ministry, but is currently unable to pursue a full academic degree. After completing the certificate, students may apply the credits earned in the program towards an Associate of Biblical Studies or Bachelor of Science in Biblical Studies degree from Moody Bible Institute Online or any college or university of their choice.
Financial Aid
A Moody education is easier than ever to afford at $399 per credit hour (price subject to change per academic year). Scholarships, payment plans, veterans benefits, federal grants and loans, and private loans help you even more by defraying the cost of tuition and spreading out your financial obligations over time.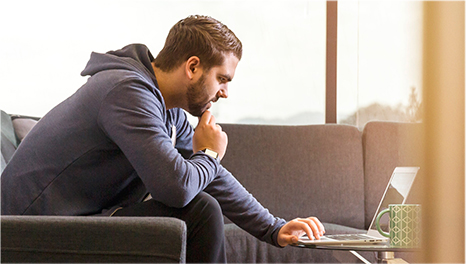 Here are programs similar to The UC in Biblical Studies