Be equipped to lead from a biblical perspective
Be equipped to lead from a biblical perspective
When you earn your Certificate in Ministry Leadership from Moody, you'll be equipped to lead from a biblical perspective, wherever God calls you. You'll study biblical interpretation and church doctrine and spend time examining leadership theories and developing a foundational understanding of theology. The course will also help you to grow in your leadership skills for your ministry and everyday life.
Earn your degree online wherever you are and keep your current personal and ministry commitments. This certificate is a great option if you want to strengthen your knowledge of the Bible in a short amount of time. All credits are also fully transferrable if you want to continue your online undergraduate studies at Moody Bible Institute!
Program Plan
As you study, you'll:
Learn key strategies and techniques on how to lead in a ministry setting
Demonstrate a fundamental understanding of key biblical and theological concepts
Develop skills in ministry leadership to apply to your life and ministry commitments
To download the current program plan, click here:
Financial Aid
A Moody education is easier than ever to afford at $399 per credit hour (price subject to change per academic year). Scholarships, payment plans, veterans benefits, federal grants and loans, and private loans help you even more by defraying the cost of tuition and spreading out your financial obligations over time.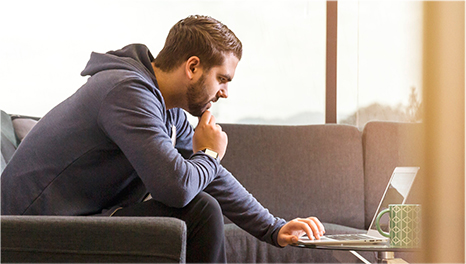 Here are programs similar to UC in Ministry Leadership