David Beine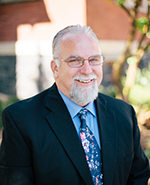 Title: Professor of Intercultural Studies, Spokane
Department: Intercultural Studies
Location: Spokane
School/Area: Undergraduate
Position: Teaching
Start Date: July 2010

Personal Information:
His ministry background includes service as a full-time missionary with Wycliffe Bible Translators from 1987 until the present, director of the Oregon Summer Institute of Linguistics, minister to youth, coordinator of missions, Christian broadcaster, and current service as International Anthropology Consultant for SIL International. His areas of specialization and expertise include cultural anthropology, cognitive science, medical anthropology, and linguistics. He teaches Cultural Anthropology, Introduction to Linguistics, and Intercultural Communication. Dr. Beine also serves as a tutor in the Intercultural Studies Honors Program.
Dr. Beine is a member of the American Anthropological Association, the Cultural Studies Group of Nepal, the Society for Linguistic Anthropology, the Society for Medical Anthropology, the AIDS and Anthropology Research Group, and the Society for Anthropological Sciences.

Educational Background:
BA, California State University, Sacramento
MA, San Diego State University
PhD, Washington State University
Publications:
His published works include Ensnared By Aids: Cultural Contexts of HIV and Aids in Nepal; Medical Halls: The New Shaman? Examining a New Trend (and Implications) in Health-Seeking Behavior in Nepal; Chepang Then and Now: Life and Change Among the Chepang of Nepal; Causes of HIV and AIDS stigmatization in Nepal: A proposed model to reduce stigma; HIV/AIDS in Nepal:  The Making of a Cultural Model; The End of the Worldview Concept in Anthropology? A Summary Analysis; Saano Dumre Revisited: Changing Models of Illness in a Village of Central Nepal; Nepal Then and Now: A Critical Appraisal of the Ethnography of Nepal; and It's All Relative Isn't it? Cultural Relativism Revisited.
Professional/Personal Interests:
His interests include medical anthropology, anthropology linguistics, camping, fishing, and spending time with family.
Faculty Spotlight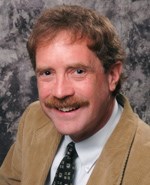 Title: Adjunct Professor, Moody Theological Seminary
Department: None
School / Area: