Colette Blakely
Title: Associate Professor, Clinical Mental Health Counseling; Director, MTS Counseling Center
Location: Chicago
School/Area: Seminary
Position: Teaching
Start Date: August, 2017

Personal Information:
Dr. Blakely has lived in Chicago since 1991. She moved to Chicago after serving for many years as a missionary. She comes to Moody Bible Institute after serving in higher education at Governors State University, Chicago State University, and Colorado Christian University.
Educational Background:
PhD, Regent University
MA, Concordia University
BS, North Carolina A&T State University
Professional/Personal Interests:
Professional Interests: Counseling and working with teens and adults, mission work.
Personal Interests: Physical training, performing arts, and socializing with friends and family.
Faculty Spotlight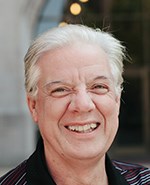 Title: Professor of Theology
Department: Theology
School / Area: Undergraduate,Seminary