Karyn Hecht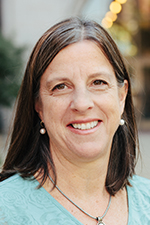 Title: Professor of Communications
Department: Communications
Location: Chicago
School/Area: Undergraduate
Position: Teaching
Start Date: January 1987

Educational Background:
BA, Houghton College
MA, Wheaton College Graduate School
Professional/Personal Interests:
Professor Hecht is a member of the Associated Collegiate Press and The Association of Writers and Writing Programs. She is the recipient of the 2012 Alumni Faculty Citation Award.
In addition to teaching feature writing, Ms. Hecht also oversees the Jerry Jenkins' Writer Awards contest, which provides undergraduate students the opportunity to write an essay on the given topic of the year. Mr. Jenkins chooses the three winners who receive monetary prizes and are announced during Founder's Week.
Faculty Spotlight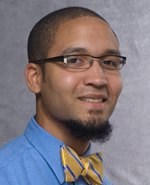 Title: Assistant Professor of Bible
Department: Bible
School / Area: Undergraduate
"I like to think big things for God! He deserves it. Whether it's evangelism, or your work or your money, whatever it is, you ought to think of big ways you can be used for God."
— D.L. Moody, Founder
Moody Bible Institute