Xiangtang Hong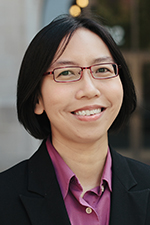 Title: Professor of Music; Director of Moody Chorale
Department: Music
Location: Chicago
School/Area: Undergraduate
Position: Teaching
Start Date: August 2006

Personal Information:
Born in Singapore, Xiangtang's passion for choral music was ignited when she first heard a choir sing in church during her early childhood years in America. The experience left such a deep impact on her that she sought special permission to join the adults in music ministry. This eventually led to an undergraduate degree in Sacred Music at East Carolina University, a Master's in Choral Conducting from Westminster Choir College (Princeton, N.J.) with support from the Singapore National Arts Council, and a Doctor of Musical Arts in Choral Conducting and Literature from the University of Illinois at Urbana-Champaign where she received a fellowship and the Warren H. Schuetz Memorial Award for choral excellence. 
In 2011, Xiangtang received MBI's Pat Finch Memorial Junior Faculty of the Year Award which was given for excellence in teaching and in 2013, served the Singapore Ministry of Education's Teacher's Academy for the Arts as an Outstanding Educator in Residence. Xiangtang enjoys sharing her love for music and conducting as a choral clinician, adjudicator and guest conductor, but her greatest joy is in being a mentor to her students.
Educational Background:
BMus, East Carolina University
MMus, Westminster Choir College of Rider University
DMA, University of Illinois at Urbana Champaign
Professional/Personal Interests:
Faculty Spotlight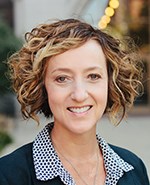 Title: Professor of Communications
Department: Communications
School / Area: Undergraduate