Mark Hudson
Title: Adjunct Instructor of Pastoral Ministries
Department: Pastoral Studies
Location: Spokane
School/Area: Undergraduate
Position: Teaching
Start Date: Fall 2011

Personal Information:
His ministry background includes service as Youth Pastor at Butterfield Baptist Church, as a church planter in Germany, and as Pastor of Medical Lake Community Church. He teaches Hermeneutics. He published his dissertation, Finding One's Unique Place and Purpose in the World, and he is a member of the Oxford Society of Scholars.
Educational Background:
BA, Pacific Coast Baptist Bible College
MTheo, Anchor Theological Seminary
DMin, Masters International School of Divinity
PhD, Oxford Graduate School.
Professional/Personal Interests:
He enjoys homiletics, philosophy, reading, and hunting.
Faculty Spotlight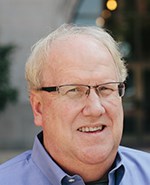 Title: Administrator of Practical Christian Ministry; Associate Professor of Field Education; Program Head
Department: Field Education
School / Area: Undergraduate