Jim Jones
Title: Adjunct Instructor of Educational Ministries
Department: Educational Ministries
Location: Spokane
School/Area: Undergraduate
Position: Teaching
Start Date: Spring 2015

Personal Information:
His ministry background includes service as a pastor, elder, small group leader, chaplain, and Awana Leader. His areas of specialization include Leadership and general Bible knowledge. He teaches Principles of Leadership.
Educational Background:
BS, Moody Bible Institute
MA, Moody Theological Seminary
Professional/Personal Interests:
He enjoys biking, hiking, fishing, and camping.
Faculty Spotlight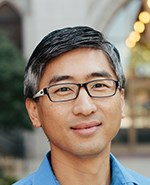 Title: Professor of Music; Program Head
Department: Music
School / Area: Undergraduate