Nancy Kane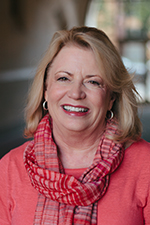 Title: Associate Professor of Educational Ministries
Department: Educational Ministries
Location: Chicago
School/Area: Undergraduate
Position: Teaching
Start Date: August 1996

Educational Background:
BA, University of Wisconsin
MSEd, Northern Illinois University
Post-graduate work with Gestalt Institute of Chicago
Publications:
Books:
Biblical Counseling Guide. (Forthcoming)
Contributor and reviewer. Family Foundations Study Bible. Nashville: Thomas Nelson, Inc., 2006
Co-authored with Raymond Kane. From Fear to Love: Overcoming Barriers to Healthy Relationships. Chicago: Moody, 2002.
Articles:
"Distance Learning - the Future of Education." Christian Counseling Today (2000).
Other Media:
Prime Time America productions for the Moody Broadcasting Network:
January 3, 2007 - "A Fail Proof New Year's Resolution"
December 20, 2006 - "Quiet Christmas"
December 6, 2006 - "Christmas Peace"
November 7 and 22, 2006 - "How Do You Heal a Broken Heart"
Professional/Personal Interests:
Co-Director Grace Family Counseling Center, Northbrook, Ill.
Licensed Clinical Professional Counselor
Conference speaker and frequent radio talk show guest
Personal interests include reading, painting and gardening
Faculty Spotlight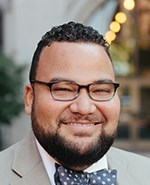 Title: Instructor of Pastoral Studies
Department: Pastoral Studies
School / Area: Undergraduate,Distance Learning