Michael Kibbe
Title: Assistant Professor of Bible
Department: Bible
Location: Spokane
School/Area: Undergraduate
Position: Teaching
Start Date: Fall 2015

Personal Information:
His specific passion lies at the intersection of biblical and theological inquiry. He teaches Greek Grammar I and II, Hermenutics and New Testament Electives.
Educational Background:
BA, Cedarville University
MA, Fuller Theological Seminary
PhD, Wheaton College.
Professional/Personal Interests:
Dr. Kibbe enjoys experiencing the outdoors with his wife, Annie, and his two children; and serving the local church in preaching and worship-leading capacities. 
Faculty Spotlight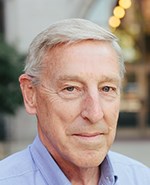 Title: Professor of Communications
Department: Communications
School / Area: Undergraduate