Keith Krell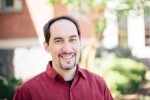 Title: Associate Professor of Pastoral Studies
Department: Pastoral Studies
Location: Chicago
School/Area: Undergraduate
Position: Teaching
Start Date: January 2013

Personal Information:
His ministry background includes 25 years of pastoral ministry. He is the former Senior Pastor at Emmanuel Bible Fellowship in Olympia, Washington and is currently the Senior Pastor of Fourth Memorial Church in Spokane, Washington. As a professor he teaches Romans, James, and 1 John. He also enjoys teaching soteriology, eschatology, ecclesiology, and homiletics. 
In 2012, Dr. Krell was awarded Thurston County Pastor of the Year.
Educational Background:
BATh, Multnomah University
MDiv, Multnomah Biblical Seminary
DMin, Talbot School of Theology
PhD, Trinity College Bristol
Publications:
He is the author of Temporal Judgment and the Church: Paul's Remedial Agenda in 1 Corinthians. He is a contributing writer to Devotions on the Greek New Testament (Zondervan) and Genesis in Quicknotes Commentary - Genesis thru Numbers (Barbour). He is co-author of Paul and Money: A Biblical and Theological Analysis of the Apostle's Teachings and Practices (Zondervan), to be published summer 2015. He has also published over 20 book reviews for theological journals, and his sermons are available online at bible.org, timelessword.com, and fourthmemorial.com. 
Professional/Personal Interests:
His interests include preaching, New Testament exegesis, biblical languages, systematic theology, spending time with family, reading, listening to music, weightlifting, and sports of almost any kind.
Faculty Spotlight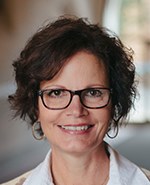 Title: Professor of Ministry to Victims of Sexual Exploitation; Ministry to Women; Program Head
Department: Pastoral Studies
School / Area: Undergraduate