Joshua Malone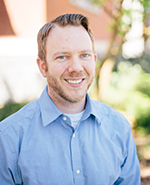 Title: Associate Professor of Theology
Department: Theology
Location: Spokane
School/Area: Undergraduate
Position: Teaching
Start Date: July 2012

Personal Information:
He was a research assistant to Dr. Philip Ziegler at the University of Aberdeen, and is a member of the Evangelical Theological Society. His ministry background includes service as a parish worker at Gilcomston South Church of Scotland in the UK, Young Adults Pastor at Parkview Evangelical Free Church in Iowa City, Iowa, and College Pastor at Stonebriar Community Church in Frisco, Texas. His areas of expertise include Trinitarian theology, systematic theology, and soteriology. He teaches Systematic Theology I and II, Survey of Theology I and II, Apologetics, and Historical Theology. Dr. Malone is also a tutor in the Ancient Christian Studies Honors Program.
Educational Background:
BS, Texas A & M
ThM, Dallas Theological Seminary
MTh, PhD, University of Aberdeen
Professional/Personal Interests:
His interests include mountain biking, downhill skiing, traveling with his family, playing sports with his kids, watching movies with his wife, teaching theology cross-culturally, playing guitar, teaching and preaching in his local church, and reading.
Faculty Spotlight
Title: Maintenance Instructor
Department: Missionary Aviation Technology
School / Area: Undergraduate