Michael Milco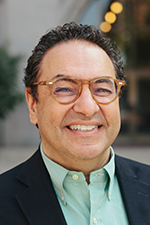 Title: Professor of Human Services and Pre-Counseling; Program Head
Department: Counseling Psychology, Educational Ministries
Location: Chicago
School/Area: Undergraduate
Position: Teaching
Start Date: July 2005

Educational Background:
BA, Trinity International University
MDiv, Trinity Evangelical Divinity School
MA, Wheaton College Graduate School
MSW, Loyola University Chicago
PhD, Loyola University Chicago
Publications:
Books:
 
"Exegeting Your Audience," in The Moody Handbook of Preaching, ed. John Koessler. Chicago: Moody 2008.
Ethical Dilemmas in Church Leadership: Case Studies in Biblical Decision Making. Grand Rapids: Kregel, 1997.
Web Articles:
"Pacemakers for the Ministry: Monitor your vital signs; prevent spiritual trauma." Enrichment Journal, 2010. 
Professional/Personal Interests:
Faculty Spotlight
Title: Associate Professor of Theology
Department: Theology
School / Area: Undergraduate
"I like to think big things for God! He deserves it. Whether it's evangelism, or your work or your money, whatever it is, you ought to think of big ways you can be used for God."
— D.L. Moody, Founder
Moody Bible Institute