Wayne Miller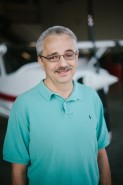 Title: Special Instructor of Missionary Aviation Technology
Department: Missionary Aviation Technology
Location: Spokane
School/Area: Undergraduate
Position: Teaching
Start Date: May 2006

Personal Information:
On loan to Moody from Proclaim Aviation. His ministry background includes church planting, teaching Sunday school, and serving as an Associate Youth Pastor and a small group leader.
Educational Background:
BS, Lancaster Bible College
BS, Moody Bible Institute.
Professional/Personal Interests:
He enjoys spending time with family, and automobile racing.
Faculty Spotlight
Title: Adjunct Instructor
Department: Field Education
School / Area: Seminary