Bryan O'Neal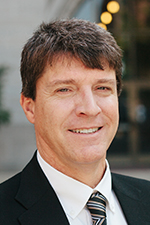 Title: Vice President and Dean of Moody Bible Institute Distance Learning; Professor of Theology
Department: Theology
Location: Chicago
School/Area: Undergraduate
Position: Teaching
Start Date: July 2002

Educational Background:
BA, Moody Bible Institute
MA, Purdue University
PhD, Purdue University
Publications:
"The Logic of the Sermon." In The Moody Handbook of Preaching, ed. John Koessler. Chicago: Moody 2008.
"Proclaiming Jesus through the Life of the Mind: Thinking as an Act of Worship." In Proclaiming Jesus: Essays on the Centrality of Christ in the Church in Honor of Joseph M. Stowell, ed. Thomas H. L. Cornman. Chicago: Moody, 2007.
Professional/Personal Interests:
Chairman, Midwest Region of the Evangelical Theological Society, 2007–2008
Vice-Chairman, Midwest Region of the Evangelical Theological Society, 2006–2007
Faculty Spotlight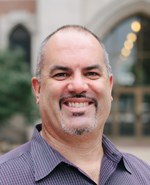 Title: Assistant Professor of Pastoral Studies; Evangelism and Discipleship; Program Head
Department: Pastoral Studies
School / Area: Undergraduate
"I like to think big things for God! He deserves it. Whether it's evangelism, or your work or your money, whatever it is, you ought to think of big ways you can be used for God."
— D.L. Moody, Founder
Moody Bible Institute