Chris Rappazini
Title: Assistant Professor of Biblical Exposition
Department: Bible, Pastoral Studies
Location: Spokane
School/Area: Undergraduate
Position: Teaching
Start Date: August 2011

Personal Information:
He currently serves as the Secretary/Treasurer of the Evangelical Homiletics Society; the associate teaching pastor at Southside Christian Church in Spokane, Washington; and formerly served as a pastoral college and youth intern in Florida, Illinois, and Missouri. His areas of specialization include homiletics and multi-sensory preaching and teaching. He teaches Evangelical Messages, Development and Delivery of Messages, Communication of Biblical Truth, Structure and Style in Biblical Preaching, History of Biblical Exposition, Senior Seminar in Biblical Exposition, Beginning Golf, and Backpacking.
Educational Background:
BA, Moody Bible Institute
MDiv, Gordon-Conwell Theological Seminary
ThM, University of Edinburgh, Scotland
Professional/Personal Interests:
He enjoys listening to sermons, preaching, playing and watching sports, backpacking and camping, and watching movies.
Faculty Spotlight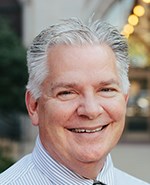 Title: Professor of Bible
Department: Bible
School / Area: Undergraduate