Steven Thimsen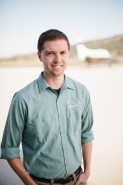 Title: Assistant Professor of Missionary Aviation Technology
Department: Missionary Aviation Technology
Location: Spokane
School/Area: Undergraduate
Position: Teaching
Start Date: Summer 2009

Personal Information:
He is certified as a commercial pilot with instrument rating, A&P, and IA. Mr. Thimsen's ministry background includes short term trips to El Salvador, as well as local church ministry in the areas of music, children's ministry, and growth groups.
Educational Background:
BS, Moody Bible Institute
Professional/Personal Interests:
He enjoys computer "tinkering," music, and outdoor sports and activities.
"I have never seen such unwavering dedication and commitment to the person of Jesus Christ, to His Word, and to the glory of His name, as I saw in my Moody professors." 

"



— Chris,
B.S. in Missionary Aviation Technology