Richard Weber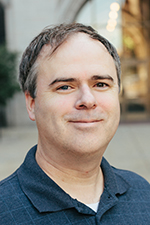 Title: Professor of Theology
Department: Theology
Location: Chicago
School/Area: Undergraduate
Position: Teaching
Start Date: July 2002

Educational Background:
BA, BM, Millikin University
MA, Trinity International University
MDiv, Trinity Evangelical Divinity School
PhD, Marquette University
Publications:
"Proclaiming Jesus through Worship: A Theology of Genuine Worship." Proclaiming Jesus: Essays on the Centrality of Christ in the Church in Honor of Joseph M. Stowell. Thomas H. L. Cornman, Ed. Chicago: Moody, 2007, 297-321.
"The Trinitarian Theology of Jonathan Edwards: A Systematization." Journal of the Evangelical Theological Society. 44, No. 2 (June 2001), 297-318.
Professional/Personal Interests:
Dr. Richard Weber's interests include Jonathan Edwards, puritanism and Christian worship.
Faculty Spotlight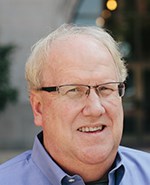 Title: Administrator of Practical Christian Ministry; Associate Professor of Field Education; Program Head
Department: Field Education
School / Area: Undergraduate
"I like to think big things for God! He deserves it. Whether it's evangelism, or your work or your money, whatever it is, you ought to think of big ways you can be used for God."
— D.L. Moody, Founder
Moody Bible Institute