Become qualified to teach English anywhere in the world
When you attend Moody Theological Seminary and earn your Master of Arts in Teaching English to Speakers of Other Languages, you're qualified to work anywhere in the world.
You'll learn to think critically and communicate clearly as a teacher. Study Scripture and discuss current issues in TESOL as you develop your teaching skills. You can engage with teaching English as a theological effort rooted in your relationship with God. Teach English from a biblical perspective in any country around the world.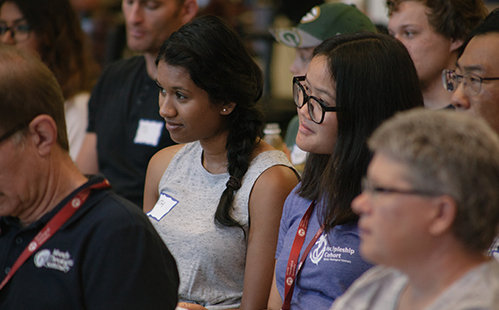 Learning Venues and Program Plan
Take classes when—and how—it's most convenient for you, with three flexible options:

Study online, so you can keep your current schedule while you learn.
Come on campus to Chicago or Plymouth, Michigan, where you'll study in a classroom setting.
Combine

online and on-campus options with

modular classes

. Keep your commitments at home and a flexible schedule, and still get the classroom experience.
Program Plan PDF (Chicago and Plymouth) Program Plan PDF (Online)
Learn cutting-edge TESOL skills
As you study, you'll:
Learn current methods and best practices for teaching English
Study pedagogical skills in classroom management and making lesson plans
Evaluate current research in applied linguistics and how it relates to teaching English
Integrate your biblical and theological perspectives with TESOL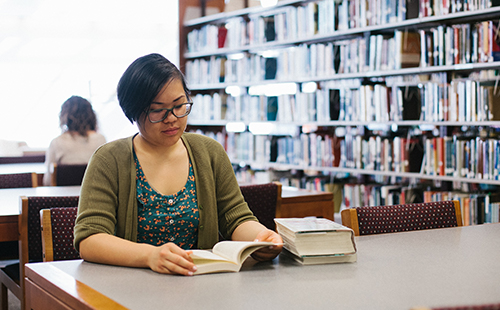 Get to know your TESOL program head
Take classes with Dr. Brad Baurain, TESOL program head. Dr. Baurain has taught English and trained teachers for more than 25 years in China, Vietnam, the United States, and Canada. He helps his students develop relationships with their students of English and prepares them to teach wherever God takes them.
Financial Aid
A Moody seminary education is easier than ever to afford at $519 per credit hour (price subject to change per academic year). Our scholarships and payment plans help you even more by defraying the cost of tuition and spreading out your financial obligations over time. Some students may also be able to receive advanced standing credit and finish the program in fewer semesters.

Here are programs similar to the MA in TESOL
Quick Links
ADMISSIONS
Connect with an admissions counselor, and learn about the application timeline.
STUDENT SERVICES
Learn about the services dedicated to helping you succeed at Moody.
STUDENT LIFE
Find out about what life at MTS Chicago campus is like.