Gain competence in global studies to serve in intercultural and cross-cultural settings
You can get trained to minister in multicultural contexts around the world with a Bachelor of Science in Cultural Engagement from Moody Bible Institute Online. You'll be equipped with skills for the marketplace as you study how cultural beliefs shape a person's worldview. Learn how to deliver God's transformative Word in innovative ways as you take classes you can't find anywhere else. For class projects, you'll resolve cultural challenges for different organizations and institutions.
Student Experience
As you study, you'll:
Gain critical thinking skills for any career setting.
Take part in global studies and biblical theological coursework that prepares you for all ministry contexts.
Form relationships with your professors and other students and join a network of professionals from around the world.
Deepen your understanding of theology, biblical worldview, culture, politics, social justice, and much more.
Gain competence in intercultural and cross-cultural global studies.
After You Graduate
Bring practical cultural engagement and global studies skills to your ministry of focus
You'll be prepared to work in churches, ministry organizations, and anywhere else God calls you around the world. Work in multicultural and international settings and resolve cultural challenges with a theological viewpoint.
Faculty
As a student on Moody's global campus, you get more than a Bible education. Our world-class faculty has traveled the globe ministering to others in Christ's name, and they will train you to do the same. Your faculty mentors will help you develop your own ministry focus as you learn to apply God's Word faithfully to everyday life.
Financial Aid
A Moody education is easier than ever to afford at $399 per credit hour (price subject to change per academic year). Scholarships, payment plans, veterans benefits, federal grants and loans, and private loans help you even more by defraying the cost of tuition and spreading out your financial obligations over time.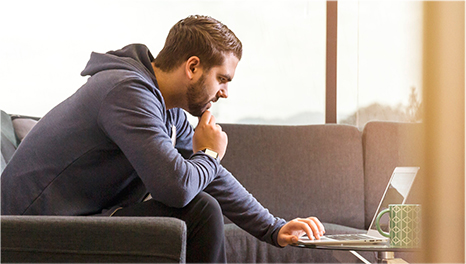 Here are programs similar to Cultural Engagement