ALUMNI BOARD
---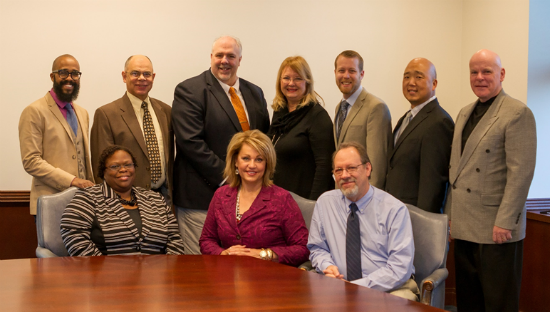 Front row (left to right): Tracy (McPhail '14) Reed, Yvonne (Hurd '80) Wolf, Leonard Reiss '84
Back row (left to right): Tobias Brown '05, Jim Shedd '72, David Malone '89, Julie (Carlen '80) Ross, Chris Drombetta '14, David Lee '08, Peter Grant '83

Dr. Peter Grant '83 is Founder and President of Prevision Partnership, a ministry involved in teaching, evangelism, discipleship, and leadership development around the world. Born, raised and educated in Edinburgh, Scotland, he earned a BA (Hons.) in Pastoral Studies from Moody Bible Institute, an MDiv in Philosophy of Religion from Trinity Evangelical Divinity School and a DMin in Christian Leadership from Gordon-Conwell Theological Seminary. He is also a graduate of the Arrow Leadership Program.
He and his wife, Becky, ministered in churches throughout Great Britain before moving to Atlanta, Georgia, where Peter became the first pastor of Buckhead Community Church. Peter and Becky have a son, Colin, and a daughter, Fiona, who is also a graduate of Moody Bible Institute.

Julie (Carlen '80) Ross studied Foreign Missions while at Moody. She served with her husband, Steve Ross '79, a youth and college pastor at Boca Raton Community Church in Boca Raton, Florida, for six years. God then called them to Peru where they served for eight years. After Steve completed his master's degree from Moody, they began a ministry called The King's Wings. Through this ministry they trained pastors in Peru and served the missionaries in the Bahamian Islands until a tragic accident took Steve's life in 2003. Steve was killed in a mid-air collision during a return flight from the Bahamas, where he had delivered supplies to an orphanage.
Julie was left to raise their four children as a single mother. Julie's oldest daughter, Ashley Ross '06, teaches third grade at Boca Raton Christian School, a ministry of Boca Raton Community Church. Her two sons are married and her youngest daughter graduated from high school in June 2014. Julie is involved as a volunteer at the school and her church.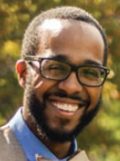 Tobias Brown '05 is a pastor's son who grew up on Chicago's South Side. He spent six years as an inmate in youth facilities, adult penitentiaries and solitary confinement before he dedicated his life to Christ. Tobias passed the GED, attended community college and came to Moody, where he received a degree in Bible and Communications in 2005. In 2006 he married Angela (Voelker '04) and moved to London to pursue a Master in Theology from the University of Wales, Spurgeon's College.
Currently he lives in New York City with his wife and two daughters and serves as the Director of Mission for Trinity Grace Church.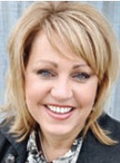 Yvonne (Hurd '80) Wolf studied American Intercultural Ministries at Moody and went on to study psychology at Eastern Michigan University. Yvonne ministers as a Bible teacher, conference speaker, vocalist and author. She has authored two books, Sitting in Psalms and Sitting in Isaiah; she blends Bible teaching with strong convictions, personal experiences and a sense of humor.
She and Jeff, her husband of 31 years, founded Belonging to Him Ministries as a resource to help hurting women find healing from abandonment and emotional wounding. She also operates a successful home-based business serving women in Northern California and across the United States. Yvonne has three adult children and four grandchildren.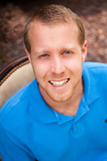 Chris Drombetta '14 is the Executive Pastor at Old North Church in Canfield, Ohio. He is responsible for overseeing the church's staff, finances, and facilities. Outside of his work in the local church, Chris serves on the Advisory Board of the C.S. Lewis Institute (Northeast Ohio chapter) and contributes to the online disciple-making forum, Gotherefor.com. He is also currently pursuing a Master of Theological Studies degree from Midwestern Baptist Theological Seminary in Kansas City.
Chris and his wife, Sarah, have two children, Emma and Topher. In his leisure time, Chris enjoys cooking, playing with his kids, fitness, and a good theology book over coffee.

Dr. Tracy (McPhail '14) Reed and her husband, Ian, live in Tampa, Florida, where she is active in her church as a Sunday school teacher and a new member orientation leader. She volunteers as a "big sister" with Big Brothers Big Sisters of Tampa Bay and also served on its executive board for five years. She won Big Sister of the Year award in 2014 for the Tampa Bay area.
Tracy received her bachelor's degree from Spelman College followed by her master's and PhD in industrial/organizational psychology from the University of South Florida. Tracy received a certificate in Biblical Studies this past May through Moody Distance Learning. She looks forward to using her Moody education in her future ministry endeavors.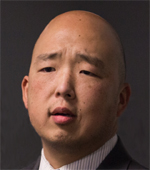 David Lee '08 earned his MDiv at Moody Theological Seminary and serves as the Lead Pastor at Relevant Church, a church plant in the northwest suburbs of Chicago. Prior to church-planting, he served as an associate pastor, a graduate admissions counselor for Moody Theological Seminary, youth pastor and guest speaker.
Currently he and his wife, Soo, live in a northwest suburb of Chicago with their five boys.

Jim Shedd '72 graduated with a Communications degree from Moody before going on to study at Wheaton College and Trinity Evangelical Divinity School. He is currently the pastor of North Shore Spanish Baptist Church in Chicago. He previously pastored at Edgewater Baptist Church and at two Spanish-speaking congregations. Jim has taught at the Hispanic Bible School in Chicago since 1976. Jim also ministred with Moody Radio from 1974-1989 and participated in the start of Radio Esperanza (Now Radio Moody).
Born in Bolivia, Jim is the grandson of Moody alumni missionaries to Bolivia, Leslie '19 and Della (Johnston '16-'17) Shedd. He and his wife, Janet (Tapy '72) Shedd, have four children, three of whom are Moody alumni: Miriam (Shedd '00) Mercado, Sarah '03, and Esteban '05. They also have 10 grandchildren.
Cherie (Bruchan '75) Balog is employed by the Network of Biblical Storytellers, a professional association for clergy and laity. Along with serving as a volunteer chat coach at the Billy Graham Evangelistic Association, she also serves on a seasonal basis with its sister organization, Samaritan's Purse. Cherie volunteers with Indy Reads, an adult literacy program, and with the Heartland Film Festival. She serves her church as a lector, altar guild member, and membership class facilitator.
After graduating from the communications program at Moody, Cherie completed her BS in Journalism at Northern Illinois University. Cherie and her husband, Kevin, reside in Fishers, Ind., and have on daughter.
Steve Dutton '86 has served since 2011 as the executive director for Hellenic Ministries, an international nondemoniational Greek missionary society, based in Wheaton, Ill. Before that, he served the organization by pastoring an international church in Athens, Greece, for 16 years.
In 1992 he received his MDiv from Trinity Evangelical Divinity School, while also serving as an associate pastor at a church in the western suburbs of Chicago. Steve, and his wife, Karen (Pontier '87), have three children: Kayla Dutton '16, Joshua, and Hannah.
Col. Joe Hilbert '93 is the commander of the 82nd Airborne Division Artillery in Fort Bragg, N.C. While attending Moody, he participated in the Army ROTC program at the University of Ilinois at Chicago and graduated with a regular army commission as a field artillery officer. He has served in a variety of command and staff positions in the U.S. and Europe, and was deployed in Haiti, Kosovo, and Afghanistan.
Joe is an Omsted Scholar with an MA in European Studies from the Univeritat Leipzig in Leipzig, Germany. He also graduated from the U.S. Army Command and General Staff College and earned his MA in Strategic Studies from the U.S. Army War College. Joe and his wife, Beth (Newbrough '91), serve in local churches and Army chapels. They live in Fort Bragg, N.C., with their three children.