Alumni Connections > Alumni in the Media
His Faithfulness Reaches to the Skies
posted in: Alumni Connections > Alumni in the Media
July 14, 2015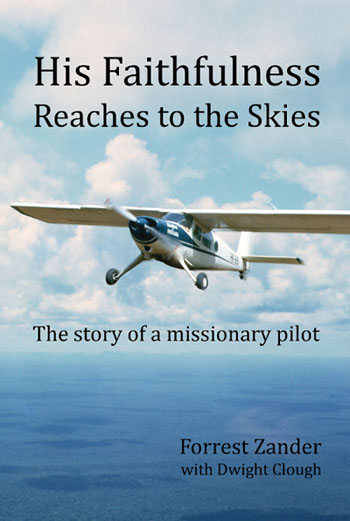 Being a Minister at Large with Wycliffe Bible Translators, Forrest gets to travel to many different venues and share stories of his adventures on the field in South America as a Missionary Pilot. Being the engaging story teller that he is, people always encouraged him to write a book where he could collect all his accumulated missionary stories as a legacy to leave for future generations to enjoy. This is a perfect book for anybody interested in world missions, Bible translation, or just good stories of God's provision and faithfulness! 
"Need a faith lift? You won't want to miss His Faithfulness Reaches to the Skies. Engine failure at 7,000 feet? Cancer? Friends jailed in a foreign country? In these situations and many more, God demonstrates His love for His children. A great read for yourself-a perfect gift for a friend."
~Bernie May, Former President of JAARS, Former President of Wycliffe, Founder of The Seed Company
"Read with caution-for God may use it to challenge you to invest your life in the unmet need of the lost world."
~ J. Paul Nyquist, President of Moody Bible Institute 
Get it now on Amazon.com!