Alumni Connections > News
Moody Week at Maranatha 2016
posted in: Alumni Connections > News
June 29, 2016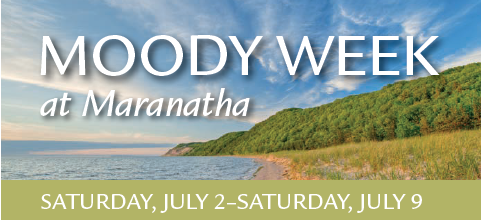 Join the Moody Alumni Association for a reception and dinner during Moody Week at Maranatha. Connect with other alumni, enjoy a delicious meal and hear Avalon in concert. 
Alumni Reception and Dinner
Maranatha Bible and Missionary Conference
4759 Lake Harbor Rd., Muskegon MI
Saturday, July 2, 2016
     - 4:00 p.m. - Reception
     - 5:30 p.m. - Dinner ($16.30) 
     - 7:00 p.m. Avalon Concert

R.S.V.P. for the Alumni reception and dinner at (312) 329-4412 or mbialum@moody.edu.
Moody Week at Maranatha, July 2-9, is a refreshing, family-friendly, holiday that you won't want to miss. Stay all week and enjoy beautiful accommodations, lakeside recreation, and Bible teaching by Dr. Paul Nyquist, Pastor Chris Brooks, and Dr. John Trent. Reserve your spot for the full week at www.vacationwithpurpose.com.
We hope to see you there! Don't forget to R.S.V.P. for the dinner!