'Life-changing Time at the Altar'
Many attendees come forward to trust Jesus Christ for salvation at Walk Worthy 2023 men's conference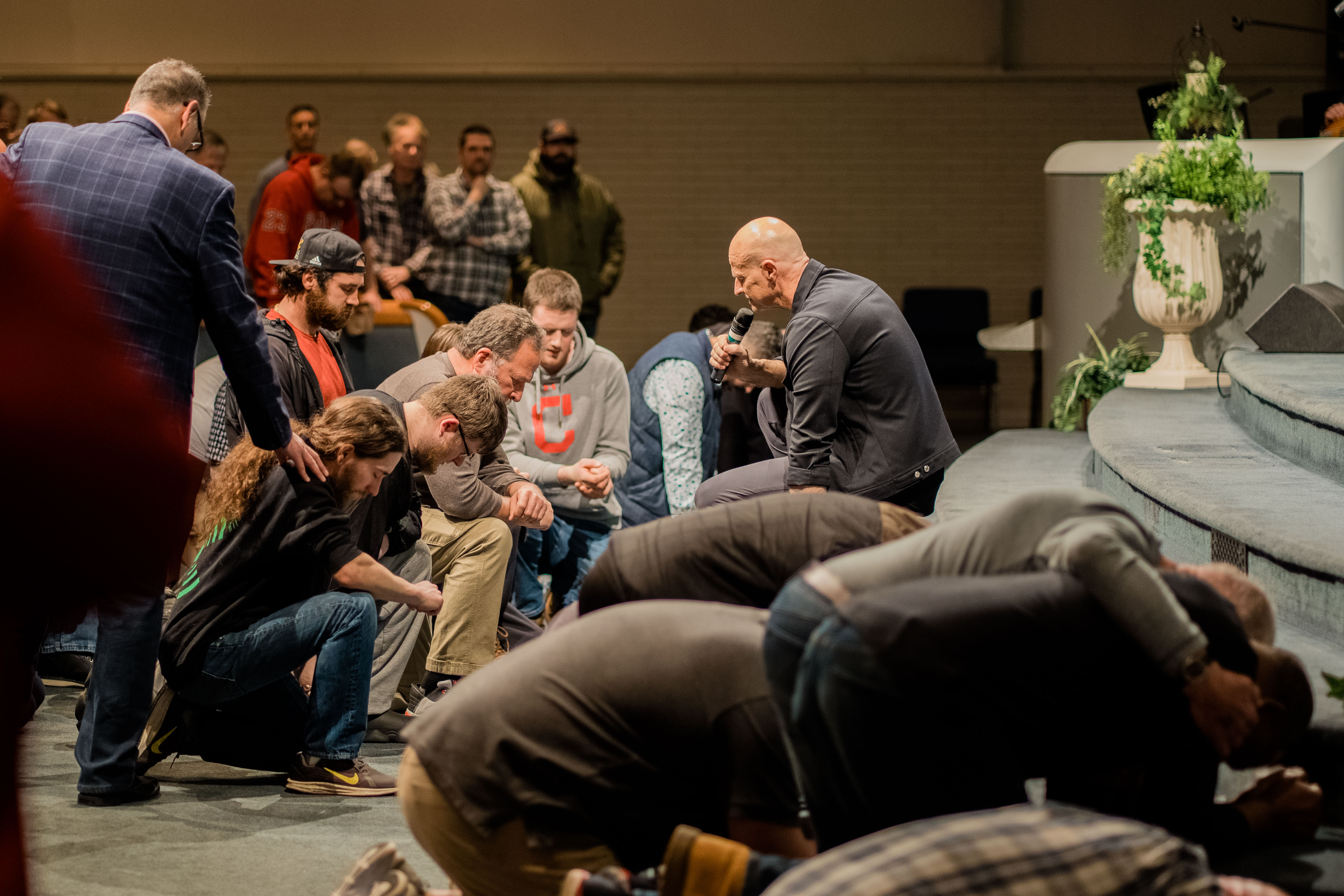 Numerous attendees came forward to place their hope in Jesus Christ as Savior or to dedicate their lives to Him during an altar call led by Moody President Dr. Mark Jobe at the Walk Worthy 2023 men's conference on March 4 in Greater Cleveland, Ohio. Photo by Daniel Starke
Nearly 1,000 men attended the Walk Worthy Men's Conference on Saturday, March 4, at Canton Baptist Temple, the highest in-person attendance for the annual event since the COVID-19 pandemic.
Sponsored by WCRF-FM Moody Radio in Ohio's greater Cleveland area, the conference also welcomed an online audience that included 100 men livestreaming from the Lorain Correctional Institution in Grafton, Ohio. A Moody Radio listener received the prison warden's approval to pay for a Chick-fil-A truck to deliver lunch to the inmates, who stayed online to the end of the daylong event.
Men heard powerful preaching from Ed Stetzer, Mike Fabarez '85, and Dr. Mark Jobe '84 MA '98, who gave an altar call at the end to take a bold step in their faith. Many men came forward to trust Christ for salvation, including the church's security officer and two sons brought by their fathers.
About a dozen veterans who attended from Samaritan's Purse's Operation Heal Our Patriots ministry dropped their plans to visit the Pro Football Hall of Fame after Walk Worthy because of "the powerful life-changing time at the altar (the best kind of time!)," said Marcey Page of Samaritan's Purse in a note to WCRF. "We are so grateful for the conference. Thank you!"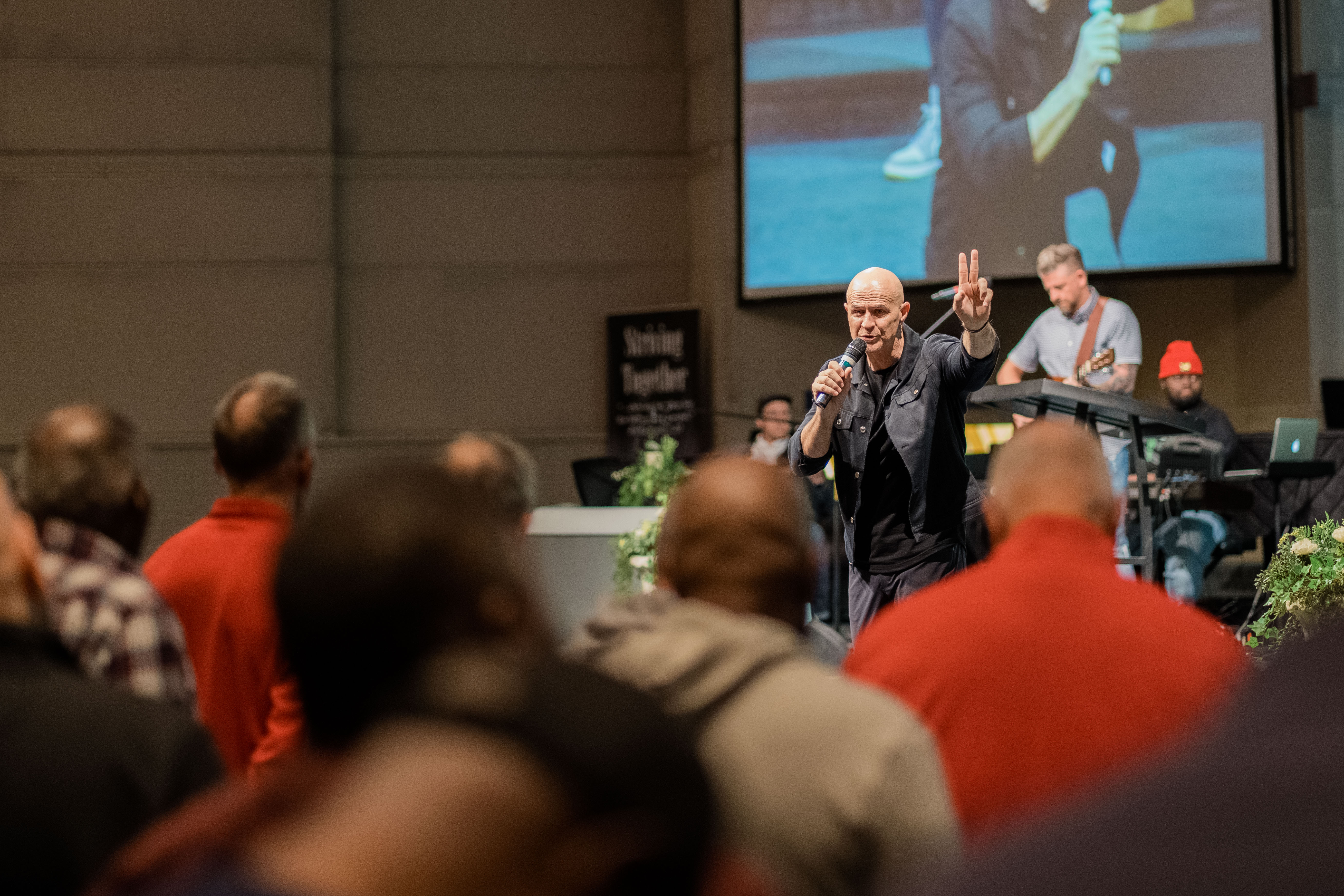 Moody President Dr. Mark Jobe preaches to more than 1,000 men attending Walk Worthy 2023 on March 4 at Canton Baptist Temple. Photo by Daniel Starke