Students attend March for Life
22 Moody students traveled to Illinois State Capitol in Springfield March 21 to support protection of unborn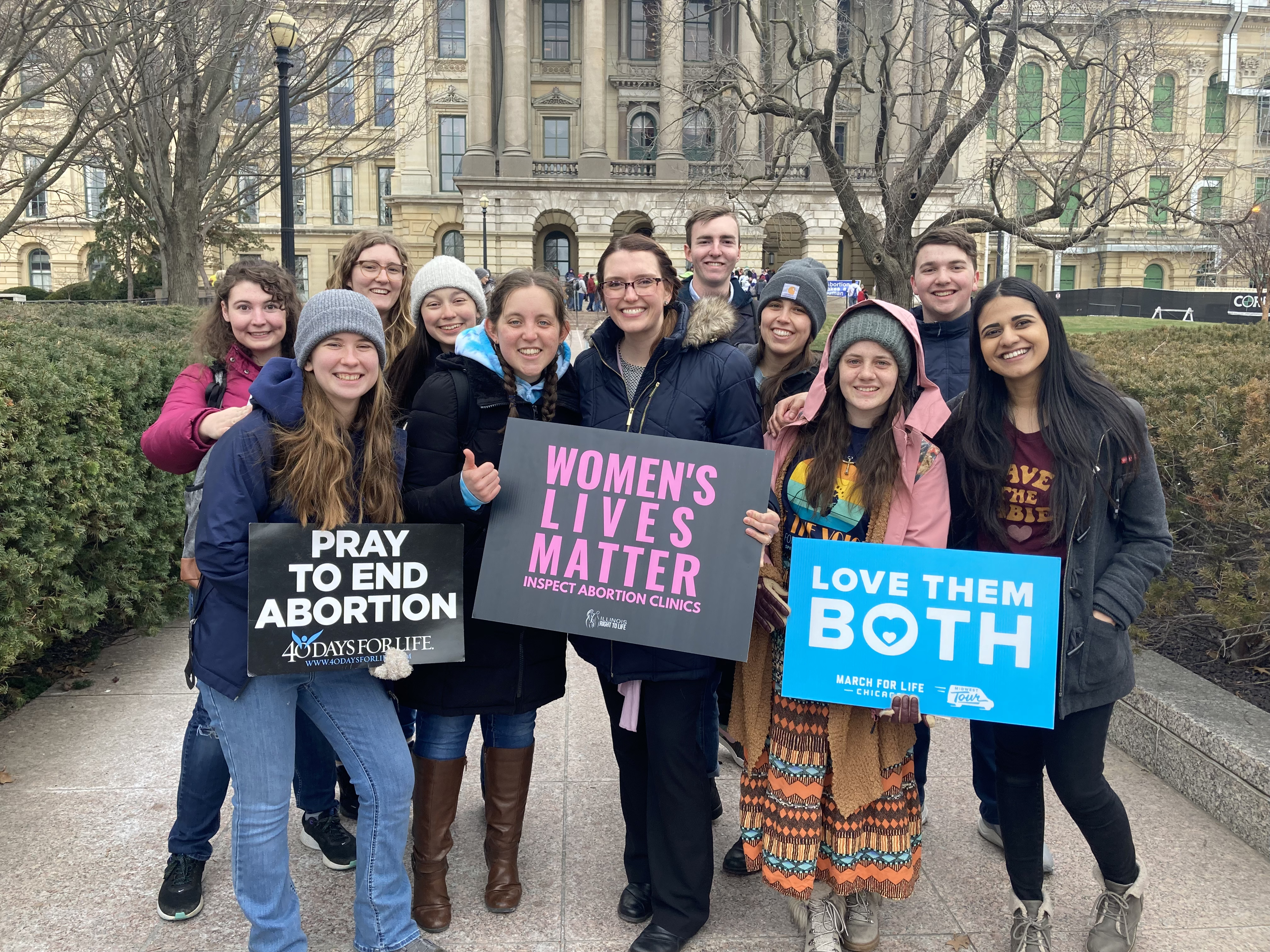 Some of the 22 Moody Bible Institute students who traveled from Chicago to participate in the Illinois March for Life in front of the State Capitol Building in Springfield.
By Jackson Hassler
On Tuesday, March 21, a group of 22 Moody students took the Amtrak down to Springfield, Illinois, to participate in the Illinois March for Life. The students first attended a service at Trinity Lutheran Church in Springfield, where the sermon focused on caring for mothers and unborn children, then joined over 3,000 marchers in front of the State Capitol.
Sophomore Lydia R., president of Zoe, the Moody pro-life student group, was honored to be part of the contingent from Moody at the event. "It's so encouraging to know that Zoe isn't alone in this fight for the voiceless," she says. "Not only are there many students on campus who are willing to sacrifice their time to take a stand for life but there are thousands of others in Chicago and across the US who are faithful prayer warriors and advocates for the unborn."
While in Springfield the group ran into previous Zoe president Molly Malone '18, now a lobbyist for Illinois Right to Life. Although state representative Margaret Croke and state senator Sara Feigenholtz (both representing Moody's district) were not at their offices, Zoe members spoke with their staff and left notes asking to speak with them later.
Since the US Supreme Court overturned Roe v. Wade in June 2022, abortion in Illinois has increased as women travel from neighboring states where it is banned. "I wanted to come to let our Illinois representatives know that not everyone is okay with abortion," said Moody senior Caleb H. "Compared to the pro-choice [counter protesters], we severely outnumbered them, so I think we accomplished our goal."
People of all ages listened to civic, religious, and community pro-life leaders speak at the Illinois March for Life Rally. Pro-lifers then peacefully marched around the Capitol before entering the building to talk with state lawmakers about SB 1909, a bill being considered by the Illinois state legislature that critics say is an effort by pro-abortion lobbyists to force crisis pregnancy centers to either cooperate with abortions or close.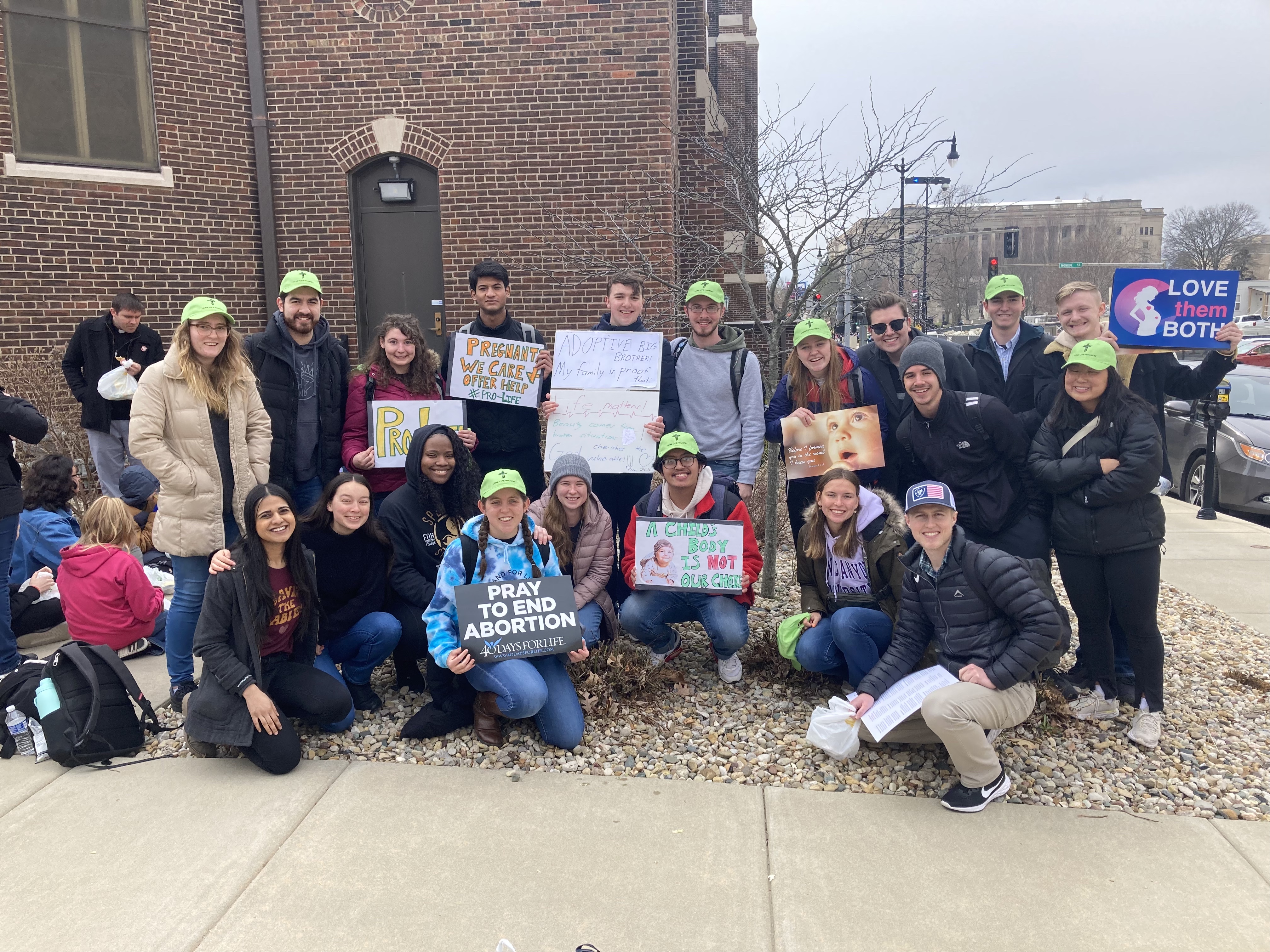 About the Author
Jackson is a freshman at Moody Bible Institute who works in the Alumni Office.