Shining Light in a Dark World
Alumni couple credit Moody education for preparing them to proclaim Christ in restricted-access countries for 13 years
June 30, 2023
~ 5 minute read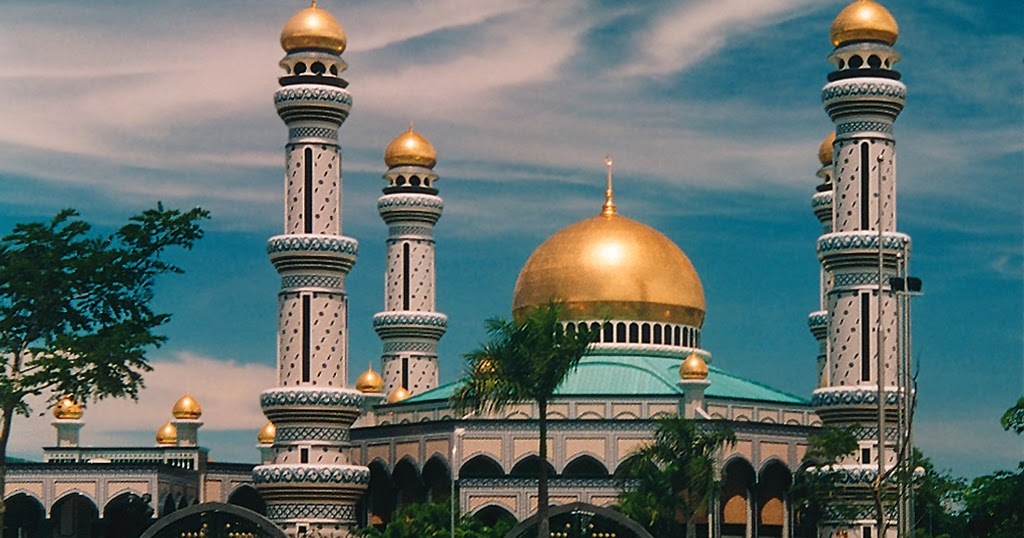 William and Anne currently serve in a Muslim-majority country in North Africa.
* pseudonyms
by Jeff Smith
About 20 years ago, William* was contentedly enjoying an idyllic existence in New Zealand, one of the most scenic nations on the planet. About 10,000 miles away, Anne* was a missionary kid happily immersed with her life in West Africa. That same year, each sensed an unexpected call to leave the comforts of their familiar surroundings and travel halfway around the world to attend Moody Bible Institute in Chicago.
At times William and Anne wondered why God led them so far away from their families to the sprawling urban environment of the Windy City. But they faithfully continued following His leading, eventually meeting each other, falling in love, graduating, uniting in marriage, and pursuing God's purposes on the mission field.
After 13 years of sharing the gospel in two of the world's hardest-to-reach countries, William* and Anne* are more grateful than ever that God guided them to Moody. William earned his BA in Teaching English to Speakers of Other Languages (TESOL). Anne graduated the same year with a BA in Linguistics.
"The training was very realistic," William says. "We had a lot of teachers who told it like it is. We had to study (missionary) relationships and do case studies of (mission) teams gone bad. That's really good study for field preparation and is helpful to know as students. I see a lot of Moodies able to go longer overseas than a lot of people because the training is helpful and the mental and spiritual preparation is important. We're looking at it like the theology of suffering."
William and Anne were first sent by a missions organization to teach English at a university in Southeast Asia for four years. After a brief home assignment, they have taught college English for seven years in a country in North Africa. William and Anne have served in two of the world's most closed regions; Christianity is illegal for nationals in both countries, and evangelism and outreach are prohibited.
William and Anne share the good news of Christ through discreet one-on-one conversations with locals and by living as salt and light in their day-to-day lives.
Lessons from the classroom
Looking back at their ministries in Southeast Asia and now North Africa, William and Anne say the biblical perspective taught in their classes at Moody was important to readying them for these difficult mission fields.
"Taking classes from Dr. Samuel Naaman and Dr. Kyeong-Sook Park in Intercultural Studies was helpful to try to look at what in our sharing is from western culture and what is pure truth," William says, "not communicating images of ourselves but images of the Father."
Dr. Timothy Sisk, professor of Intercultural Studies and dean of faculty, says his department's classes also enable future missionaries like William and Anne to strike a delicate balance. In William and Anne's case, they hold secular jobs overseas that allow them to live and share Christ in a restricted-access country.
"The difficulty of serving in a 'closed country' is that if you are really quiet about your faith, then you begin to wonder why you are there. You feel guilty and ineffective," Dr. Sisk says. "If you are overly aggressive, you will be deported, so how do you find a zone where you are both faithful in your witness but in a way that continues to allow you to be present in the country? That is a hard sweet spot to find and differs in every country."
William and Anne say professors like Dr. Sisk also didn't shy away from giving students the unvarnished truth about daily life as a Christian in a restricted-access country.
"The stress of living in that kind of environment where you never feel like you can relax—every conversation, every phone call, every email is a potential threat—takes a toll on folks," Dr. Sisk says. "You have to go in with the reality that it will be hard and that it will be a constant dance of trying to find ways to be a faithful and long-term witness."
'Praying for the Lord to open a door'
More than 15 years after teaching William and Anne at Moody, Dr. Naaman still remembers their time in his classes and the pride he felt when he learned about their commitment to minister in two of the world's least reached nations.
"They had been praying for the Lord to open a door in any country, especially a closed country," says Dr. Naaman, who also worked with Anne when she volunteered at South Asian Friendship Center, an outreach to Chicago immigrants and refugees that he founded in 1997. He also helped her land an internship to Muslims in the Middle East. "I always encourage the students to focus on the 10-40 window of the world where most unreached, unengaged people groups are. It was a joy to hear that the Lord had taken them to that part of the world."
An example for current students
Conversely, Moody professors like Dr. Brad Baurain discuss William and Anne's unique bi-vocational ministry career during class lectures to provide their students with insights into life on the mission field.
"I use them in my classes as an example of what kind of ministry a TESOL Moody graduate can have," Dr. Baurain says. "That way students can picture for themselves what they could be doing in ministry five years from now, 10 years from now."
'Our training at Moody helps us even today'
William and Anne say they still utilize key principles and lessons on the mission field that they gleaned from their Moody education.
"Before you go to your country to serve, you're trying to digest things and learn about this place and the people," William says. "That's where our training at Moody has helped us even today. Then, when you begin to live with the people and build relationships and share the truth with them, you have this sense of the way the people are. You're neighbors with them and they interact with your kids and you see the hospitality they show to you and your kids.
"It's hard to be here, but it's also a huge privilege to work in a university and be able to share the truth with the people because there were so many people before us who wanted to be here but couldn't and there were others who were here and had to leave."
About the Author
Jeff Smith is creative director of Marketing Communications at Moody Bible Institute.