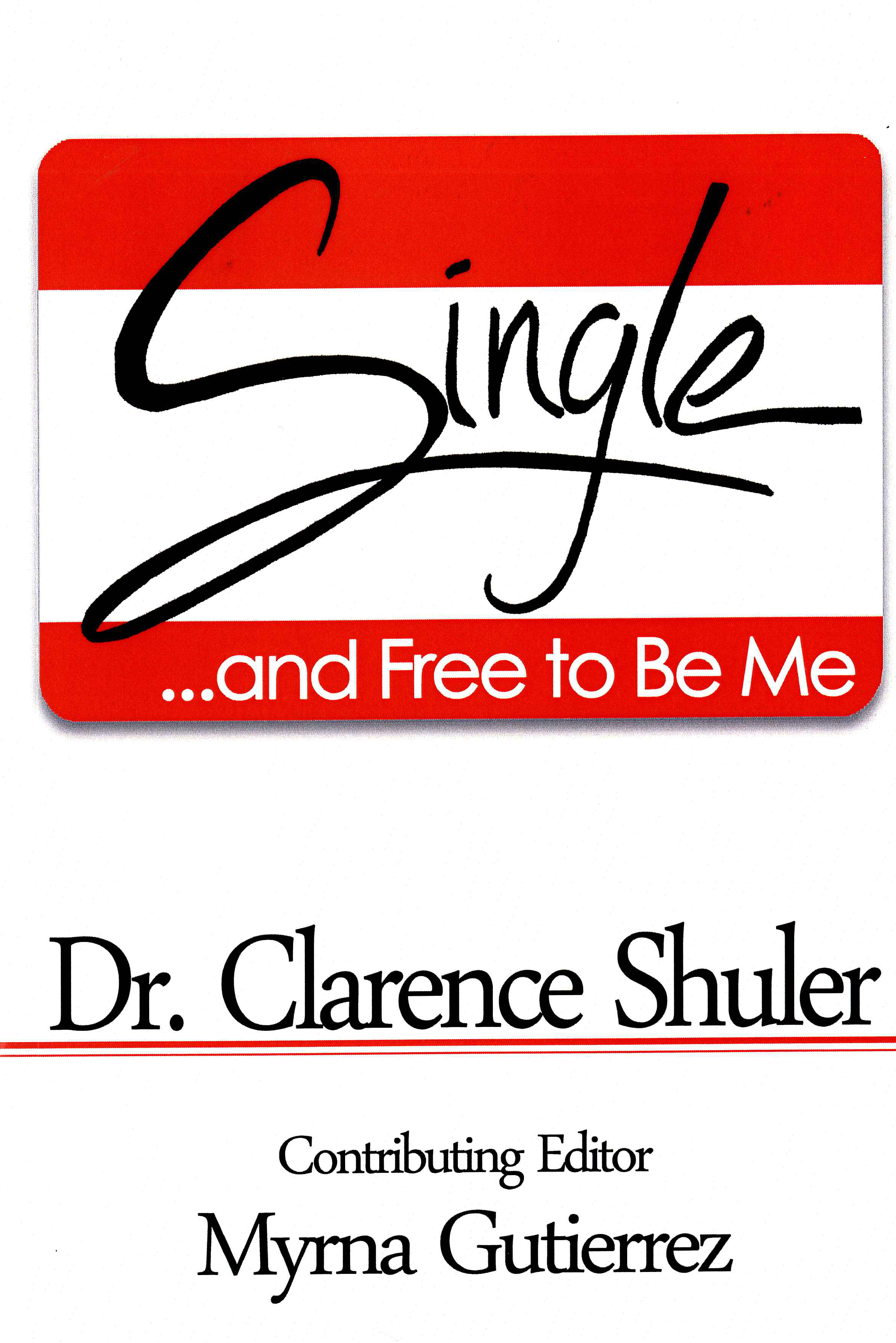 Now that the majority of U.S. households are headed by an unmarried person, churches, families, workplaces and especially singles need tools on how to navigate this shift in culture.
Single and Free to Be Me by Dr. Clarence Shuler assists singles of all ages and cycles of life to positively respond to not only the challenges of singlehood, but also to its incredible blessings!
Dr. Shuler is using some of the book sales to assist Moody students to stay in school.
After speaking in chapels the last few years on both the Chicago and Spokane campuses, having for "Men's Only" sessions at Spokane, and a late night with the men on the eleventh floor of Culbertson Hall while serving as President and member of Moody's Alumni Board, Clarence discovered the tremendous need for a book like Single and Free to Be Me. These students surprised and bombarded him with the same reoccurring statement; "No one is talking to us about relationships like you!" He also received the same response from students on a secular campus.
Singles view of themselves definitely impacts their relationships. A biblical perspective of self-worth can remove singles from the exhausting treadmill of feeling they have to be in a relationship. It also provides clarity as how to be a Christian single in today's changing culture.
This book is designed as a "tool box" allowing readers to easily find help with whatever stage of singlehood they are in. For example, those who are not dating can learn about the art of flying solo. Healing A Broken Heart, the most popular chapter gives a self-evaluation checklist educating singles to gage whether they are healthy and ready for a new relationship, including marriage.
Singles dating can find biblical truths and practical relationship advice about the opposite sex and all the issues (i.e. sex, friendships, dating) that come with it.
Singles considering marriage will also benefit from what to do before saying, "I do" to determine if that is the right step.
Singles ministry leaders must read the chapter, What the Church Can Do for Singles, written by singles from 15 years old to single parents in their sixties.
Single and Free to Be Me is a handy companion for anyone at any phase of singlehood. "Most singles books focus on a particular aspect of singlehood like dating or finding the One," says Shuler." But, singlehood has different cycles like discovering who you are, feeling lonely, dealing with the pressure to date or marry, learning how to have healthy friendships and dating relationships with the opposite sex and for some, discerning a potential marriage partner." Also included is a chapter for those who are frustrated with God because they aren't in a relationship.
Adding to the book's research, singles' personal accounts and biblical examples, Clarence opens up about his own struggles shared by many singles including yearning for marriage, pornography, masturbation, rejection, and other issues. His more than 30 years of counseling singles and married couples and his nearly 30 years of marriage provide relevant insight and principles that will help many singles find freedom from society's and self-imposed pressures. Book includes a personal workbook—two resources in one.
"In Single and Free to Be Me, Clarence Shuler challenges single adults not to spend their lives 'waiting', but to invest their lives in meaningful pursuits every day. The decisions we make each day affect the rest of our lives. Make wise decisions and you assure yourself of the best possible life. I highly recommend this book."
Gary Chapman, author of The Five Love Languages.
ABOUT THE AUTHOR
Clarence is a husband, father of three young adult daughters, author, motivational speaker, and relationship counselor. He is President/CEO of BLR: Building Lasting Relationships. Clarence speaks to college students about relationships and helps men defeat their pornography addictions. He and Brenda, his wife, help military and non-military couples overcome affairs. They also speak at FamilyLife Marriage conferences. Additionally, he speaks to men's groups. He has conducted marriage retreats for the military and diversity consulting for faith-based, military, and secular organizations. Clarence does diversity and marriage coaching for business executives. For more info, go to www.clarenceshuler.com, Twitter: @clarenceshuler, and FaceBook Community Page: Building Lasting Relationships.