Moody Alumna Uses Chronic Illness to Reach Thousands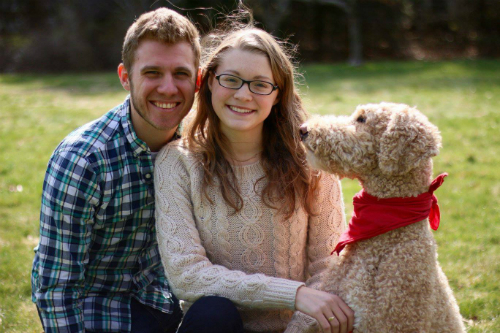 Moody alumna, Mary (Meroney) Frey '10, began her studies at Moody in 2007 with grand visions for her future life of ministry. Mary was a Evangelism and Discipleship major and wanted to be a children's ministry director or work with young women. But God had another plan for her.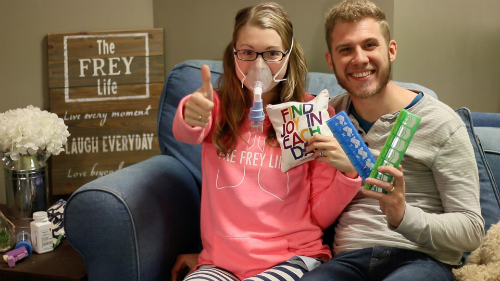 Mary and her husband, Peter (also a Moody alumni), got married in 2011. Soon after, Mary's health started to decline and she lost the ability to be involved with ministry opportunities, and eventually had to stop working due to her health. They quickly realized that their ideas for the future were turning out differently than either of them had imagined.

In 2014, Mary and Peter started making videos and uploading them on YouTube as a way to stay connected with friends and family. As they began to broadcast their daily life and Mary's health struggles with Cystic Fibrosis for thousands of people to watch, they began to receive countless emails, comments, and messages from people who have been encouraged as they saw how the Frey's handled chronic illness through grace and humility. Their YouTube channel has gained a wide variety of viewers and currently has over 60,000 subscribers. Today, the Frey's continue to influence many through their continual story of faith.
Click here to watch their videos
Click here to read the full story
- Anna Lanier, Web Content Specialist