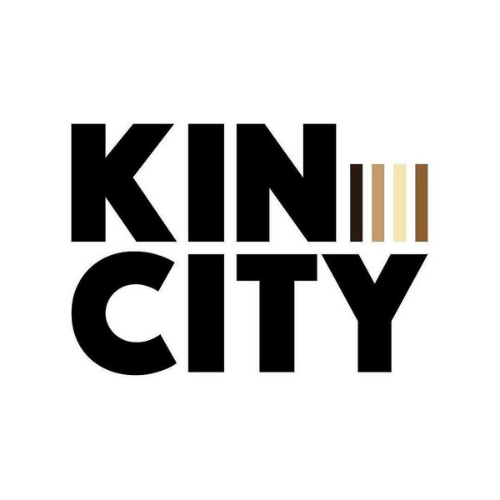 Have you heard of Kin City?
Kin City is a new podcast about listening & learning across the borders of race, class and gender. Its mission is to see and treat each other more like family. Kin City is hosted by Nate & Jaime (Robinson '08) Tubbs '07 and Quantas Ginn, a current seminary student.
Please subscribe and join Kin City on a journey of listening & learning to the diverse voices that make up Chicago!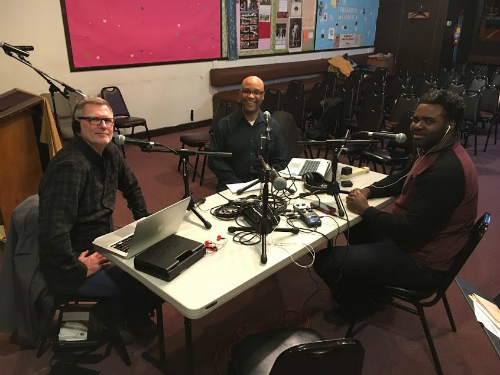 (Quantas Ginn interviewing pastors Tim Hoekstra and Phil Hilliard as part of the Kin City podcast.)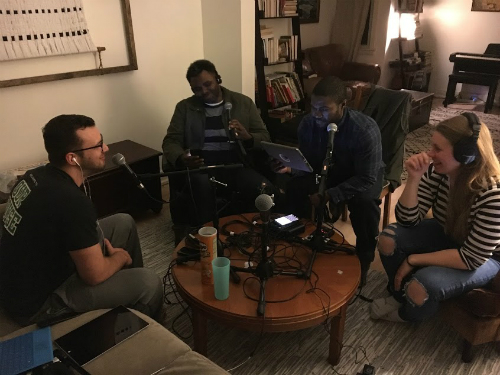 (From left to right: Steve Lessaris, Quantas Ginn, Nate Mitchell, and Jaime Tubbs recording the first episode of Kin City.)