A NOTE FROM JIM ELLIOTT '83
Moody Bible Institute, Vice President of Stewardship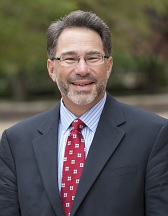 When did you begin giving to Moody Bible Institute? I trust our story will be an encouragement for you to begin investing in the lives of the next generation of Christian ministry leaders who are being equipped with the truth of God's Word at Moody.
Karen and I met and were married as students at Moody, graduating in 1983. After five years of working in the Baltimore area, we spent nine years serving with Trans World Radio in Swaziland and Guam. Like many Moody alumni, we were on a limited income serving in ministry; however, we wanted to express appreciation to Moody for what it had meant in our lives:
We were provided a world-class, tuition-paid education
We were equipped with a biblical foundation that served us well in ministry
Our first gift to Moody was in the mid-1990s, and we began giving monthly in 1997. Our reason for giving shifted from not only what Moody had done for us, but what Moody was doing and will continue to do in preparing future Christian ministry leaders to serve Christ across the globe.
When did you first give to Moody Bible Institute? We would love to hear your story. Better yet, if you have not been giving or if it has been awhile, I trust you will join us in making Moody a priority in your giving. Few investments will have a greater kingdom return.