MOODY WOMEN'S CROSS COUNTRY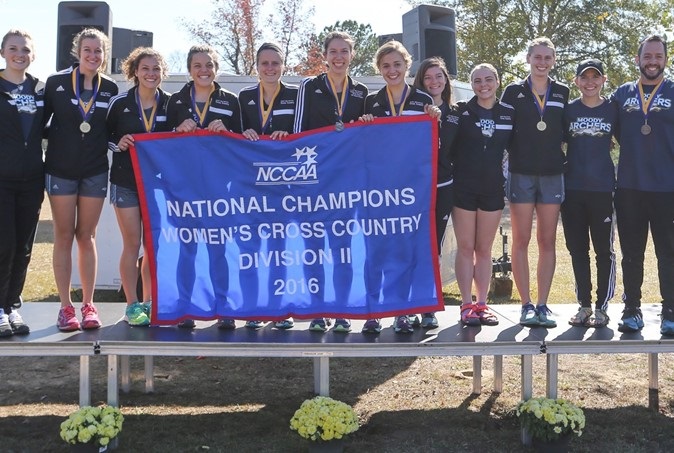 The Women's Cross Country team began its first season in Fall 2012 and has been incredibly blessed with winning the 2013, 2014, 2015 and 2016 National Championships in Division II of the NCCAA. The team is full of dedicated young women who love the Lord and run for His glory. If you are a young lady at Moody, we would love to have you join us.

Full of parks and lakefront paths, Chicago is an exciting place to train for cross country races. At this time, Coach Troy Fichter does not make cuts. If you are able to run 5 miles a day at a 10 minute mile pace or better and can commit to the fall practice schedule, you can be part of the team. Moody sends the top 13 or 14 healthy runners to most cross country meets and is able to take the whole team a couple of times a year. Coach Troy Fichter hopes this will encourage young women to keep training and to be part of a team with the hope of improving their running in the future.
Team Goals
---
As a team member, you will:
Represent Christ and Moody in your effort
Put others before yourself and be a team player at all times
Realize that the ability to run is a blessing from the Lord above
Compete for His glory
Be committed to the team throughout the year, especially during the cross country season.
Be a godly encouragement to those we come in contact with: opposing teams, other team members or people you meet on away trips

Competition
---
Moody is a member of the National Christian College Association, (NCCAA) and is in the North Region of Division II. We compete at great cross country courses in WI, IL, and IN and really get to experience the beauty of God's Creation at these courses. Our competitive goal as a team is to qualify for and go to the NCCAA Division II National Championship each year and represent Moody Bible Institute.