DEPARTMENT OF COMMUNICATIONS
Communications, whether spoken, written, recorded or designed, are valuable to the church's mission to evangelize and instruct.
Moody's Department of Communications equips you to support and expand the ministry of the church through verbal communication skills, drama, publications, video, radio and other related media.
Communications Major
---
Moody's Communications major trains students to use communication tools effectively to achieve and increase the work of the local and global church. Our goal is for graduating students to be versatile communicators, adept at the independent learning of new technology and at developing messages that clearly communicate the good news of Jesus Christ.

---
Department Welcome
---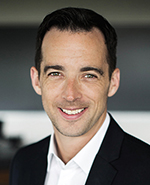 Dear Student,
At Moody you will find dedicated faculty and students who are gifted message makers, signal shapers, content creators and storytellers. All are uniquely talented craftsmen working together to develop and practice their creativity through both modern and classic communication tools: photography, videography, graphic design, fine art, speech, performance, broadcast and fiction and non-fiction writing.
What makes Moody unique is the Christian community of communications majors. Here students are able to develop their theology and from that work out their biblical perspective of communications and society. At the same time, through specific media and communications courses, students are given the training and tools needed to tune their technical skills. In an atmosphere of collaboration, students and faculty work together to think Christianly about media and culture, while creating projects and using their skills creatively and professionally.
Have you been gifted with creative talent and a calling to use media and communications practices to engage culture for Christ and advance his Kingdom? Whether Moody Bible Institute is the right commitment for your future, it is our prayer that as you delight in the gifts that God has created you with, you will continue to commit them to his glory. As you consider your future training and ministry, we welcome you to contact us with any questions about our program and a career in Christian-influenced communications. We look forward to your visit and getting to know you more.
In His service,
Brian Kammerzelt
Assistant Professor and Chair
Communications Department
brian.kammerzelt@moody.edu
Student-Produced Short Film
A Divine Composition
Do you have the desire to reach the world for Christ? Like a song within you that must be shared? Moody Bible Institute can help you find and play your part.
---