Learn how to counsel from a biblical perspective
With a Bachelor of Arts in Human Services from Moody Bible Institute, you will learn the essentials of human needs assessment and problem-solving. You will learn how to care for individuals, families, and communities within a Biblically grounded and psychologically informed framework. Throughout the Human Services degree, you will be equipped to address human development and behavior issues, crisis and trauma, personal growth, and leadership. Through coursework and real-world experience, you will learn how to actively implement empathy skills, core counseling techniques, theological understanding, and intercultural care in various ministry and human service formats.
By choosing Moody's BA in Human Services degree, you'll receive the best preparation for intentional engagement with the world around you as you learn to bring the truth of Christ with therapeutically informed care.
#2 in best Degrees in Christian Counseling
In 2021, Moody's Human Services degree was ranked #2 Best Bachelor's Degrees in Christian Counseling by study.com.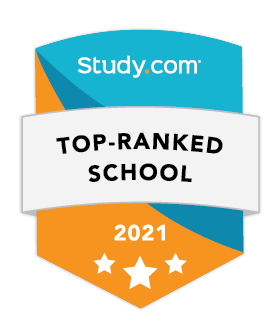 Your Human Services Studies
As you study, you'll:
Take electives that expand your knowledge base.
Learn the ecosystem model so you can defend the holistic view of a person.
Study life span development and the different theories of personality types and the role they play in ministering to others.
Complete a hands-on internship in your area of interest, and much more!
Meet Your Human Services Professors
Learn how Dr. Megan Clunan and Dr. Mary Hendrickson bring their years of experience as marriage and family counselors to the classroom.
After you graduate with your Human Services degree
You'll graduate ready and able to get a job and join other Human Services alums around the world.
Become an intake coordinator, an outreach educational specialist, an assistant to outreach youth, or whatever you feel God calling you to. Alumni from the program are serving in churches, nonprofit ministries, crisis pregnancy centers, nursing facilities—and many other places where God has brought them.
Financial Aid
For on-campus residential students, every class in your degree is paid for by the Chicago Tuition Grant, sponsored by faithful donors. Every residential Chicago undergraduate student is awarded this grant, worth up to $12,960 a year. Off-campus commuter students pay $399 per credit hour. Find out how to defray the remaining costs with scholarships, grants, student loans, student employment, and veterans benefits.
Here are programs similar to Human Services