AGENCIES
Below is a list of missions agencies presenting at Missions Conference.
Africa Inland Mission seeks to spread the worship of Jesus Christ across the continent of Africa through individual lives committed to him, and Christ-centered church communities.

The Association of Baptists for World Evangelism multiplies leaders, churches, and missions movements among every people by discipling new believers and empowering the local Church to carry the gospel into new places.
Adoption by Shepherd Care provides competent and compassionate adoption services to birth parents, prospective adoptive parents, and children needing a forever family.

Avant Ministries plants and develops the church in the unreached areas of the world.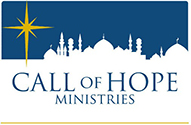 Call of Hope makes the gospel accessible to Muslims worldwide through creative media, relational evangelism, discipleship, humanitarian aid, and church planting initiatives.
Camino Global takes the message of Christ's redemption and restoration around the world, serving with and among Spanish speakers everywhere.
Children's Relief international brings the light of Christ to the poor by working with local leaders to provide for those in need in the community.
Child Evangelism Fellowship evangelizes youth with the Gospel to establish them in the Word of God and in the local church.

Chosen People Ministries prays for, evangelizes, disciples, and serves Jewish people in more than 18 countries around the globe.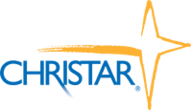 Christar reaches those who have no access to a church that worships with their cultural forms and presents the gospel in their language.

Crossworld lives and loves like Jesus and helps others do the same by sharing God's transforming truth.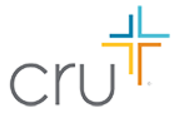 Cru seeks to win people to faith in Jesus, disciple them, and send them to win and build others.
Elic sends passionate Christians to serve and teach in hard-to-access countries across Asia, the Middle East, and North Africa.
Encompass World Partners glorifies God among all nations by mobilizing, training, and sending disciple-making teams to more than 19 countries in the least reached places of the world.
Entrust trains Christian leaders worldwide, entrusting them with ministry skills and the ability to train others.
Ethnos360 establishes mature churches that carry on the Great Commission where the gospel has never been.
Every Child Ministries offers the hope of Jesus to African children who have been orphaned, abandoned, trafficked, or have faced the terrors of war and its aftermath.
Fellowship International Mission assists local churches to fulfill their missionary vision, and helps missionaries fulfill their call.
Greater Europe Mission makes disciples in every nation by church planting, evangelism, discipleship, camping ministry, work with refugees, teaching English, and other unique outreaches.
Hellenic Ministries reaches the lost with the gospel, builds disciples, responds to physical and spiritual needs, and sends and supports missionaries beyond the Greek borders.
InnerCHANGE releases apostolic missionary teams to live and serve among the poorest of the poor to see authentic, long-lasting community transformation.
InterAct Ministries makes disciples among the least-reached peoples in cooperation with like-minded churches and organizations.
ITeams brings people together from churches, businesses, and schools, to serve the oppressed around the world and bring them food, freedom, and forgiveness.
Jews for Jesus uses contemporary themes and issues to communicate the message that Jesus is the Messiah.
Josiah Venture equips young leaders to fulfill Christ's commission through the local church in 13 countries: Bulgaria, Croatia, Czech Republic, Estonia, Germany, Hungary, Latvia, Poland, Romania, Serbia, Slovakia, Slovenia, and Ukraine.
L'Arcada uses Bible-based recreational education and camps to form solid families that contribute positively to society.
Life in Messiah sees God's purpose for the Church fulfilled as Jews and Gentiles are made one through faith in Messiah Jesus by evangelism, discipleship, and equipping believers for effective ministry.
Memphis Teacher Residency seeks to express Christ's love through equal education for the city's marginalized communities.
Mission to Mormons is an evangelical outreach to the Latter-day Saints in Nauvoo, Illinois, which also seeks to equip and inform the body of Christ about Mormonism.
North American Indigenous Ministries makes disciples among North American indigenous peoples to reach the world for Christ.
Operation Mission Fellowship aims to see an indigenous, biblical church movement in each people group of East Asia, as each group evangelizes its own people and reaches out in mission to other peoples.
One Challenge is an inter-denominational, international mission sending agency that empowers local church ministry in more than one hundred countries.
Pioneer Bible Translators bridge the gap between the church and people without the Bible around the world.
Pioneers mobilizes teams to glorify God among unreached peoples by initiating church-planting movements in partnership with local churches.
Sak Saum seeks to provide a sustainable income for men and women in Cambodia, so they can keep their families together and safe.
SEND International makes disciples among the unreached in order to establish reproducing churches.
Sudan Interior Mission ministers among diverse people groups through Christian witness, community development, medicine, education, business, and more.
South America Mission reproduces authentic disciples through evangelism and discipleship, multiplies dynamic churches and church networks, trains godly leaders, and enables transformational initiatives.
South Asian Friendship Center provides service for the community in Chicago's Little India neighborhood and proclaims the uniqueness of Christ in word and deed.
Teach Beyond teaches children and adults to promote holistic personal growth and social benefit, and sponsors summer English camps in numerous countries.
Team partners with local churches and sends missionaries to plant churches through holistic teams around the world.
The MOYA Foundation works to change the cultural expectations for children with autism, Down syndrome, and deafness, by providing educational opportunities and sharing the love of Jesus.
The Navigators seek to advance the gospel of Jesus and His kingdom into the nations through spiritual laborers living and laboring among the lost.
The Rafiki Foundation helps Africans know God and raise their standard of living with five programs: Bible study, orphan childcare, classical Christian education, teacher training, and economic opportunities for widows.
Trans World Radio speaks hope globally in over 230 languages, using radio broadcasts, online streaming, portable media devices, satellite delivery, printed publications, and various digital platforms.
United World Mission equips leaders, establishes churches, and engages integral mission, inviting the world to seek Jesus.
Urban Promise equips Camden's children and young adults with the skills necessary for academic achievement, life management, spiritual growth, and Christian leadership.
Village Missions help struggling churches become spiritually vital again and shows the love of Jesus by talking to church members, helping local farmers, or volunteering at schools.
Village Schools International shares the gospel in Africa through education by opening schools.
Worldwide Evangelization for Christ takes the gospel of Jesus Christ to the least-evangelized people of the world, plants churches, and does missions in creative, culturally relevant ways.
World Team helps people find a place to serve in global missions where their unique skills and passions can bless others.
WorldVenture works in the arts, media, business, education, family and medicine, church outreach, science and agriculture, and government to transform people of all nations by Jesus Christ.
Wycliffe Bible Translators provides God's Word in the native language of communities who need it.
Youth for Christ reaches young people everywhere, working together with the local church and other like-minded agencies to raise up lifelong followers of Jesus.