Student Missionary Fellowship Project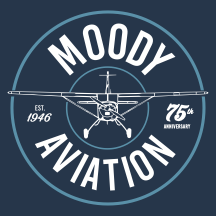 This year, Student Mission Fellowship chose Moody Aviation as their project to support throughout the 2022-2023 year. As Moody Aviation celebrates 75 years since its founding, we hope you will join with us to support Moody Aviation with monetary gifts as well as prayer.
Please join us for Prayer on Wednesday and Thursday Morning at 8 AM in Dryer Auditorium. On Friday at 9AM we will have a Global Prayer Session. Those Will take place in the Sweeting Center rooms 234, 230, 205, 207, 209 & 204.
How to Give
Thank you for supporting Moody Aviation as we celebrate their 75th anniversary.
Facts
Moody Aviation's mission is to equip laborers for the Harvest who are gifted with technical skills to overcome the barriers of accessibility and provide mission support to reach people from every tribe, tongue and nation with the life changing Gospel of Christ's love. The need is great. In its "FlightPlan Research Report", Global Mapping Institute shared "The World Business Council for Sustainable Development projects that by 2030 more than one billion people will not have access to an all-weather road." Graduates of Moody Aviation use the tools of aviation coupled with their missional hearts to take the gospel of Christ to reach God's people who are otherwise inaccessible at the ends of the earth!
Since 1946, Moody Aviation has equipped nearly 1,000 graduates as professional pilots, mechanics, and avionics technicians whose focus is to serve in mission and humanitarian relief work around the globe. Our aviation graduates have served in more than 60 countries with over 110 mission organizations. Our partnering mission aviation organizations have informed us that nearly half of their pilots and mechanics have been trained at Moody Aviation. Approximately half of those serving at Moody Aviation are employees of MBI while the remaining serve on loan from partner mission organizations that include Africa Inland Mission, Ethnos360, JAARS, Mission Aviation Fellowship and Proclaim Aviation. These strategic partnerships provide significant cost savings to Moody Aviation students and help to ensure they are mentored by instructors with extensive aviation field experience.
During their time at Moody Aviation, students build a heart for missions and a Biblical worldview throughout their integrated Bible and technical training leading them to graduate with a Bachelor of Science in Missionary Aviation Technology as a maintenance specialist or pilot-mechanic. Flight majors log a minimum of 251 (329 average) hours of flight time including 85 hours in high performance aircraft as they earn their FAA Airframe and Powerplant Mechanic, Private Pilot, Instrument and Commercial Pilot certifications. Maintenance Specialist majors also earn their FAA Airframe and Powerplant certificate and go on to receive additional hands-on training in engine overhaul, airframe rebuild, aircraft painting, turbine engine maintenance and repair, avionics system installations, aircraft inspection, and troubleshooting skills. BSMAT students receive one-on-one mentorship and supervision from faculty with more than 450 years of combined mission and aviation experience.
One of the largest barriers new missionaries face is getting to the mission field with minimal debt. Moody Aviation's heart is to keep program costs as low as possible for our students through strategic partnerships with missions that place mission aviators on loan to our program as staff and faculty. We also provide significant financial aid opportunities to assist students with educational expenses. We are praying that the Lord will provide $1.5 million during the 2022- 2023 academic year for mission aviation financial aid so that graduates are free to begin their service unencumbered by debt.