HOUSING
Spokane students live in one of 17 investor-owned houses, within walking distance of campus. Each home, owned by friends of Moody and rented exclusively to Spokane students, is fully-furnished and includes a resident assistant who assists students in navigating life at college and in the city of Spokane.
All leases include wireless Internet and utilities at one low price.
Because Moody students live in the middle of Spokane neighborhoods, they are afforded opportunities to interact with their neighbors regularly, making an investment in the surrounding community.
Students choose from a listing of homes based on their personal needs and taste and are responsible for contacting landlords for signing rental agreements and asking future housing questions.
Aviation Students
Aviation students are asked to live in investor-owned houses during their first year of study. Many students move closer to Aviation's hangar after their first year.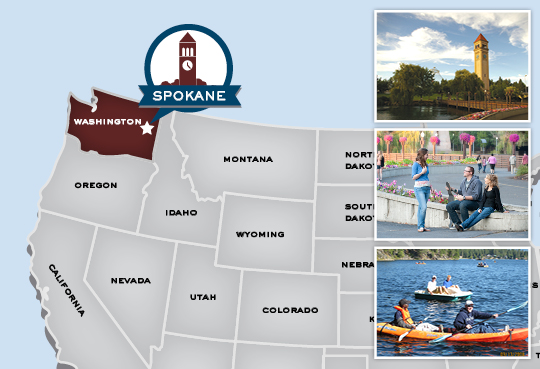 About Spokane
---
Spokane is located along the eastern border of Washington State. The largest city between Seattle, Washington, and Minneapolis, Minnesota, Spokane is 18 miles west of the Idaho border and only 113 miles south of Canada. Spokane has many of the amenities of a large city with the comfort and feel of a small town.
Learn more about Spokane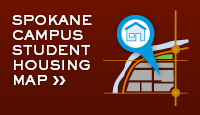 Spokane, Wash.
Quick Facts
Pro: spoh-KAN
Location:
Eastern Washington
- 20 mi. from Idaho
- 110 mi. from Canada
- 232 mi. from Seattle
Population: 209,000
Home to:
- Gonzaga University 
- Spokane River 
- Spokane Falls
- Spokane Int'l Airport
Activities: fishing, swimming, hiking,
kayaking, golfing,
skiing, snowboarding and more.