SPOKANE STUDENT SERVICES
Moody Bible Institute—Spokane is a campus of Moody Bible Institute, with the same qualifications as the main campus in Chicago. To keep costs low, not all services are duplicated in Spokane—we leverage services provided by departments in Chicago. 
Our on-campus departments work closely with these Chicago departments to serve Spokane students. Below is a list of services available to students on the Spokane campus.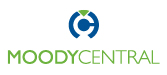 Moody Central is one-stop service desk that works with other specialized support departments to help Moody students navigate college life.
Learn more 

 "Never before have I been a part of a body of believers who are willing to serve out of humility instead of self-righteousness. Our  community is like a close-knit family, and the faculty relate to the students on a personal level."
— Megan