MTS COUNSELING CENTER
Everyone goes through times when they need support, because some problems are too difficult to solve without help. You can get high-quality, affordable mental health care from the MTS Counseling Center. You are not alone.
You will find a safe, comfortable environment where you can speak openly and honestly, and our counselors will respond with a wide range of services to help you. They are able to offer integrated counseling from a biblical perspective if desired, and welcome clients from any faith background.
Our counselors are skilled at treating many issues, including:
addictions
mood disorders
anxiety
grief
depression
relationship conflicts
oppositional defiant children
survivors of abuse
attention deficit
anger management
life adjustments
spiritual issues and matters of faith
communications skills
parenting skills, and much more
If our office is not able to help you, we will work with you to find a mental health provider in the community.
We do not offer medication management, psychiatric assessments, neuropsychological testing, emotional support animal recommendation letters, or intensive outpatient treatment. Our counselors can refer you to others who offer these services.
Our low-cost, affordable counseling services are private and confidential. We offer services for children, adolescents, and adults of all ages. We provide therapy in a number of different formats for individuals, couples, families, and groups.
Individual
Counseling Intern: $30 per session
Licensed Professional Counselor: $50 per session
Couple or Family
Counseling Intern: $30 per session
Licensed Professional Counselor: $50 per session
Monday: 11:00 a.m.–8:00 p.m.
Tuesday–Thursday: 8:00 a.m.–8:00 p.m.
Friday: 8:00 a.m.–3:00 p.m.
Saturday: 9:00 a.m.–12:00 p.m.
Sunday: Closed
STAFF
Our warm and welcoming staff are trained to address any number of problems. Our staff includes Licensed Clinical Psychologists, Licensed Clinical Professional Counselors, Licensed Professional Counselors, and counseling interns who are completing a master's degree in Clinical Mental Health Counseling at Moody Theological Seminary.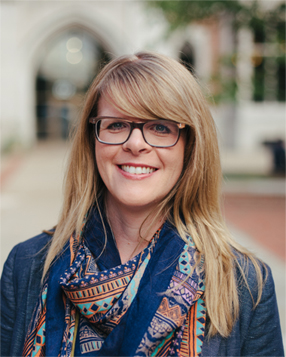 Dr. Deborah Gorton, LCP
Program Head, Clinical Mental Health Counseling
Dr. Gorton grew up in Arizona and earned her BA in journalism from Arizona state. After working for NBC and Fox Broadcasting, she earned a PhD in clinical psychology from Fuller Graduate School of Psychology. In addition to her work as a Licensed Clinical Psychologist, she consults with individuals and organizations for leadership development and holds an MA in Theology from Fuller Theological Seminary.
Dr. Gorton is available to speak at church, ministry, and corporate events, where she addresses topics such as leadership, singleness, mental health in the church, and organizational transformation. Contact her at deborah.gorton@moody.edu.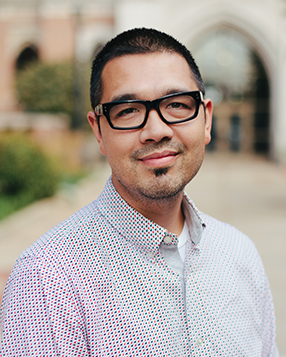 Rick Manabat, LPC
MTS Counseling Center Manager
Rick grew up on the northwest side of Chicago. He earned a BA in psychology from DePaul University and an MA in mental health counseling from Trinity International University. He is a Licensed Professional Counselor, a member of the American Association for Christian Counselors, and a member of the American Counselor Association. He worked as a therapist at Cornerstone Counseling Center of Chicago and was previously an account manager in corporate pharmacy. Rick is married with three children.
You can get community, church, or pastoral services from the MTS Counseling Center staff, including:
Mental health presentations
Workshops or counseling groups on topics like depression, bipolar disorder, PTSD or trauma, domestic violence, and more
A consultation with a counselor
Giving a referral for someone else
Reach us using the information below. Include your specific request and your contact information.
Phone: (312) 329-2870
Email: mtscounselingcenter@moody.edu
Blog: mtscc.org
Address:
MTS Counseling Center
860 N. LaSalle Blvd.
Chicago, IL 60610