DEPARTMENT OF MUSIC
The Department of Music exists to develop musicians who are equipped to advance the cause of Christ through music ministry.

---
Department Welcome
---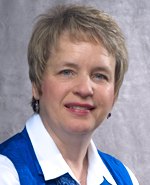 Dear Student,
If you have a passion for music ministry, then the Department of Music at Moody Bible Institute may be just the place for you. Here are some reasons why I believe that choosing to study music at Moody is the finest choice you can make:
Our faculty: The music faculty members at Moody are extraordinary people, well qualified in their disciplines and experienced in ministry. What's more, they see our students as individuals with unique dreams and desires for the future.


Our students: If you choose to study music here, you will join a group of the finest students you could ever meet. Skilled in music and passionate about ministry just like you, these students will become your life-long friends.


Our curriculum: The music curricula include standard collegiate study of theory, history and classical applied music lessons, combined with study of church music that will help you prepare for what God has planned for your future.


Our location: Our world-class setting in downtown Chicago provides a wonderful place to study music. In any given year, you will be able to hear some of the greatest musicians in the world perform within a mile or two.


Our facilities: Over 20 practice rooms (several with grand pianos), a computer lab, a world music instrument collection, four pipe organs and classrooms with smartdesks help to create an excellent environment for learning.


Our accreditation: Moody Bible Institute is an accredited institutional member of the National Association of Schools of Music.
Making a college choice is one of the most important decisions you will make in your lifetime. We in the Music Department are ready to help you make the best decision possible through e-mail, phone conversations or campus visits. Our prayers are with you as you consider where you will spend your college years.
Serving Him,
Cynthia Uitermarkt
Professor and Chair
Music Department