Meet Career Services
Your career is important. Career Services helps you make the most of your college career and find a job where you will grow. Meet potential employers and explore job opportunities with Career Services. Make an appointment with our staff who can help you prepare for the job that's best for you.
Questions? Contact us at patrick.friedline@moody.edu or call (312) 329-4414.
Get experience that fits your passions and career goals, as you earn your degree and prepare for a job after graduation. Career Services helps you develop lifelong career skills in your chosen area. Whether you're located on campus in Chicago, Spokane, or Michigan, or whether you take online classes on Moody's global campus, you can get help as you pursue your dream job. Or visit the Virtual Career Services Office, with resources available to you 24/7. (Students may need to log into my.moody portal before accessing.)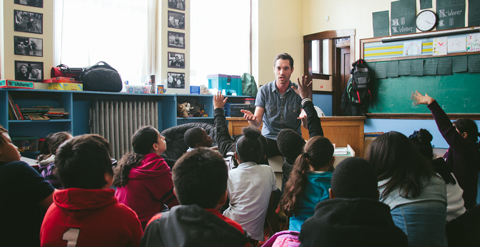 Find help to get your first job after graduation, pursue your next great opportunity, and make valuable connections with potential employers. Career Services connects you with work and ministry around the world. Submit your resume onto Moody's Career Finder site, find available jobs, and go where God is calling you. Alumni also have access to Moody's Virtual Career Services Office, offering resources when and where you need them. (Alumni will need Moody Alumni Portal credentials to gain access to the Virtual Career Services Office).