Please note that over the next several weeks we will be making changes to Moody.edu to enhance your experience as you visit our site. As a result, the content on this page will be migrated onto the Academics section, and you may notice changes to the navigation menu during this time. Thank you for visiting our website!
Bachelor of Arts in Music–Worship and Media Arts
Get trained in music and media technology to serve the church
When you earn your Bachelor of Arts in Music—Worship and Media Arts from Moody Bible Institute, you receive the training and experience in music, Bible, and communications to lead a dynamic worship ministry. You'll learn from a broad range of musical experiences including applied lessons, ministry tours, internships, media lab, and leading worship. You can join an ensemble, develop your skills in media technology, and gain experience by performing during various annual events such as Candlelight Carols and Founder's Week!
Worship and Media Arts Courses
You may also be interested in BA in Music–Music Ministry.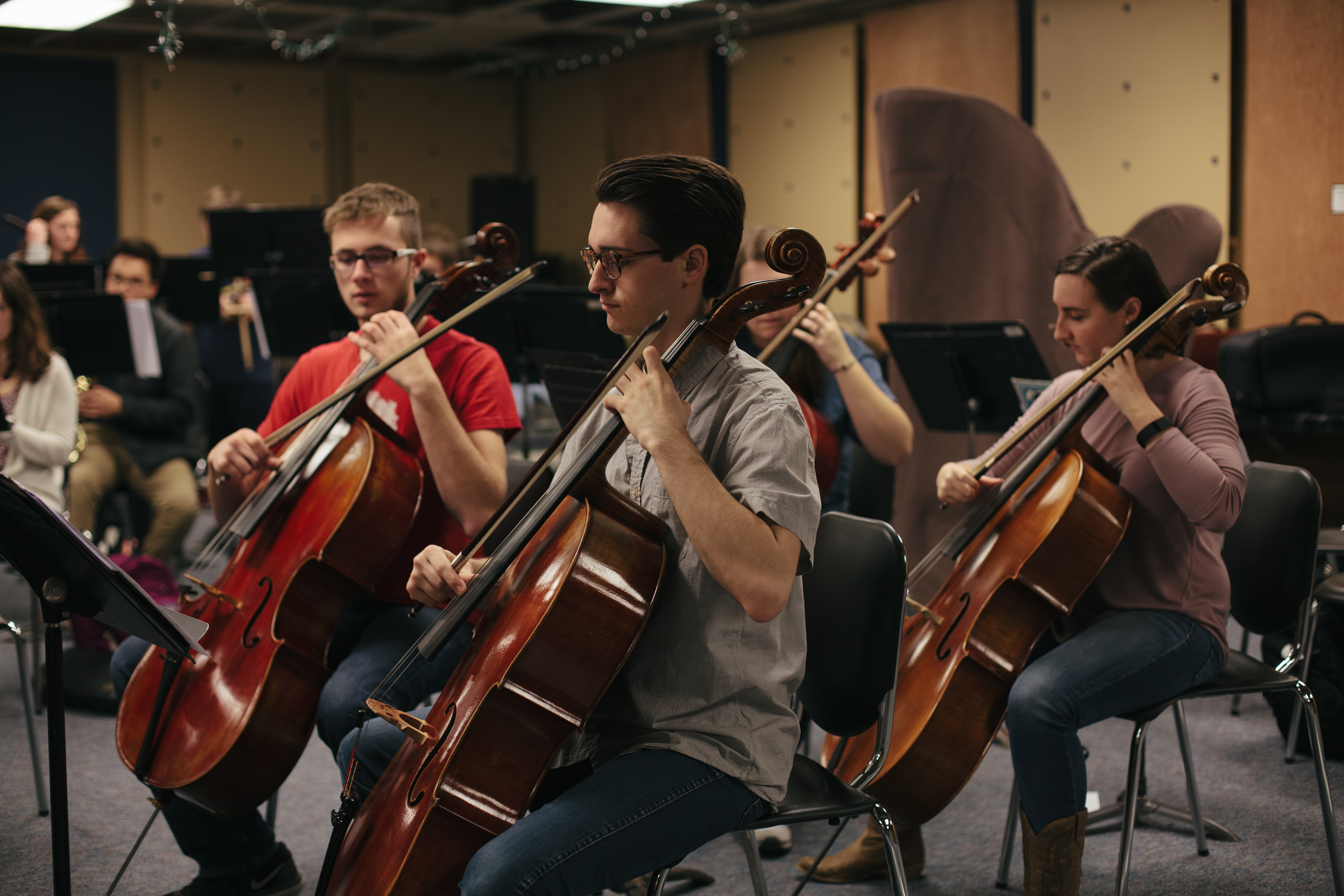 Your Music and Media Studies
As you study, you'll:
Receive practical and professional training in music and worship ministry and performance
Master musical and technological elements in the worship experience, utilizing musical and media theory and the arts
Get spiritual and musical mentoring through lessons and ensembles
Join a peer-supportive, prayerful community in ensembles, studios, and the classroom
Combine musical and media education with Moody's unique biblical and theological core
Practice what you're learning in your PCM and at your internship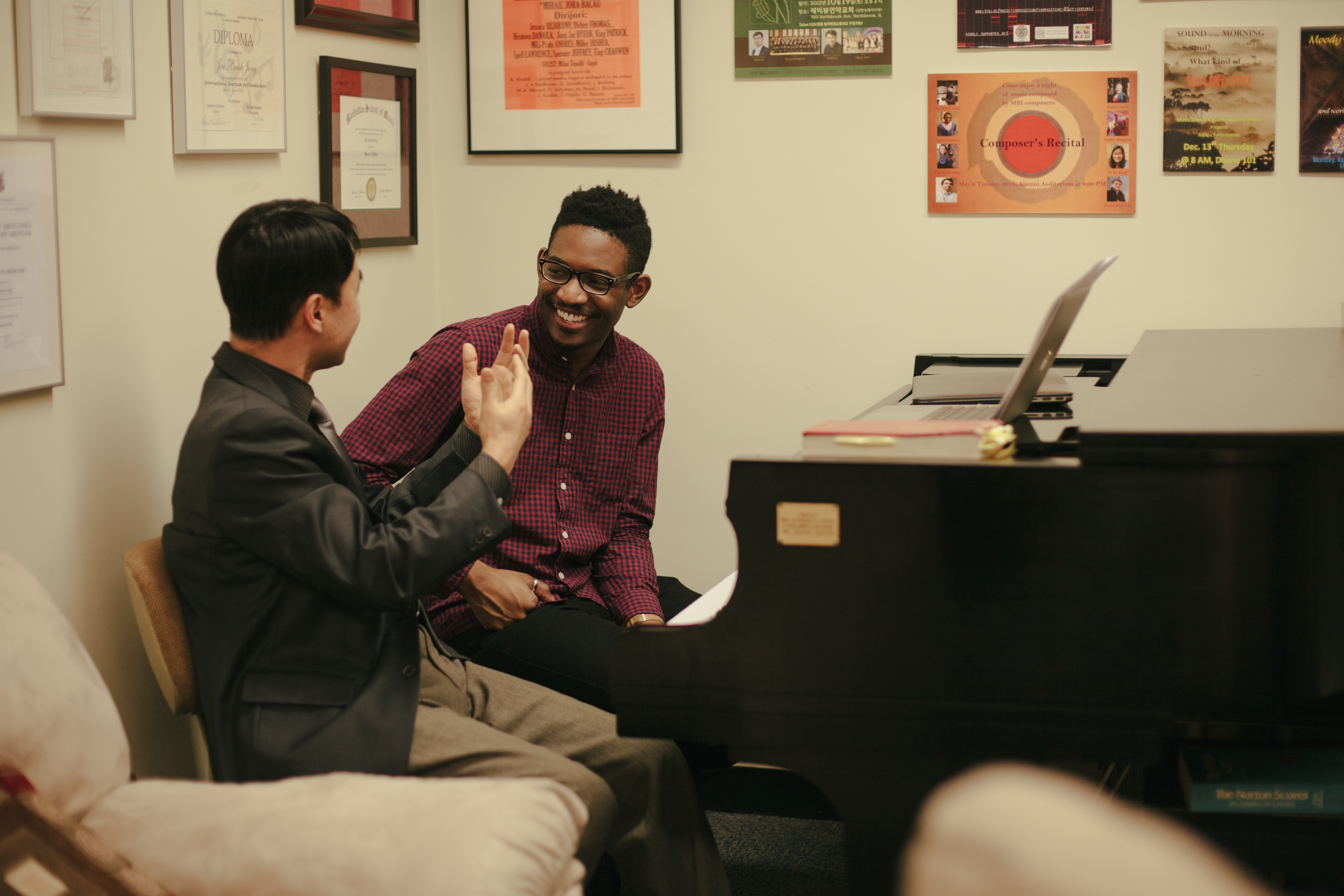 MEET YOUR MUSIC PROFESSORS
Study with professors who have years of practical and academic experience.
Moody's diverse Music and Communications faculty can provide rich education and real-world music and media ministry expertise to help prepare you for your future.
Learn More about your faculty.
Jobs you can get with a Worship and Media Arts Degree
When you graduate with a BA in Music—Worship and Media Arts, you'll have the practical skills necessary for a wide variety of jobs. You can be a:
Worship leader
Worship and Media Arts director
Music minister or pastor
Performing or recording artist
Music teacher
Arts administrator
Artist
Learn more about the ensemble and music experiences you'll have at Moody by visiting the Music Department.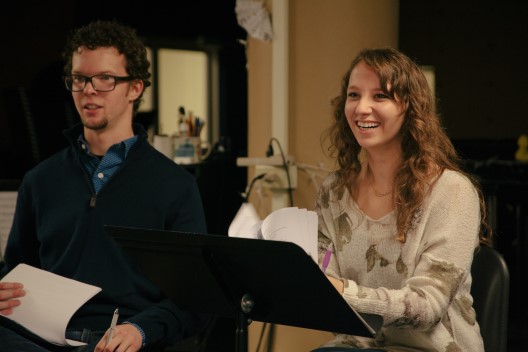 Financial Aid
For on-campus residential students, every class in your degree is paid for by the Chicago Tuition Grant, sponsored by faithful donors. Every residential Chicago undergraduate student is awarded this grant, worth up to $12,960 a year. Off-campus commuter students pay $360 per credit hour. Find out how to defray the remaining costs with scholarships, grants, student loans, student employment, and veterans benefits.
Moody Bible Music
Check out performances from Moody Bible Institute music students and ensembles on Youtube. These videos showcase original music written by Moody students, student recital performances, and performances from our music ensembles.