Become equipped to study the Bible and apply it to ministry
When you earn your Associate in Biblical Studies from Moody, you'll be equipped to more effectively study Scriptures and apply biblical truth to your life and ministry. You'll learn to connect biblical interpretation with an understanding of the world around you, while developing the skills needed to succeed within an academic setting. With practical training from our expert faculty, you'll gain knowledge in the areas of doctrine, methods of Bible study, evangelism, and discipleship.
Earn your degree online wherever you are and keep your current personal and ministry commitments. This certificate is a great option if you want to strengthen your knowledge of the Bible in a short amount of time while maintaining your ministry commitments. All credits are also fully transferrable if you choose to continue your online undergraduate studies with a Bachelor of Science in Biblical Studies at Moody Bible Institute!
PROGRAM PLAN
As you study, you'll:
Learn to interpret and teach the Bible confidently
Demonstrate a fundamental understanding of key biblical and theological concepts
Be trained to communicate the message of Scripture to different audiences
Develop skills in biblical interpretation and application
Learn to apply Scripture to your life and ministry
To download the current program plan, click here:
Student Learning Outcomes
Utilize historical geography and relevant ancient cultural contexts in the interpretation of the Old and New Testaments
Evaluate modern cultural trends
Summarize the story of the Old and New Testament Scriptures
Compose written research works
Potential Career and Educational Options
This degree is an entry into higher education. Students may use the ABS as a step toward the Bachelor of Science in Biblical Studies.The ABS provides preparation for those seeking entry level positions in a ministry profession, or for improving one's abilities for interpreting Scripture more generally. Offered online and in other distance learning formats, this degree features an innovative curriculum with academic disciplines.
Financial Aid
A Moody education is easier than ever to afford at $399 per credit hour (price subject to change per academic year). Scholarships, payment plans, veterans benefits, federal grants and loans, and private loans help you even more by defraying the cost of tuition and spreading out your financial obligations over time.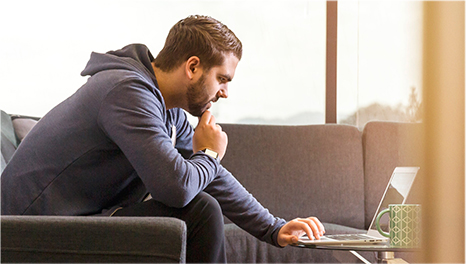 Here are programs similar to Biblical Studies