MOODY ALUMNI ASSOCIATION
Moody Bible Institute's Alumni Association facilitates alumni events, social media, and other connections with Moody graduates. Stay up to date as a Moody Alum.
"My Legacy is My Students" from the Fall 2022 issue of the Moody Alumni & Friends Magazine was recently awarded second place in the 2023 Evangelical Press Association's contest in the Higher Goals category.
How to Create an Alumni Account
Founder's Week
The largest, longest-running free Bible conference in the US is making its first-ever fall appearance October 18–20.
Take the Pay It Forward Alumni Challenge
We are looking for 500 alumni to make a gift of any amount by October 31 that will encourage our students and help meet their critical tuition needs.
Will you send your gift for the Pay It Forward Challenge today?
Thousands of Moody alumni like you are doing vital kingdom work around the globe right now—thanks in large part to generous giving that enabled them to graduate and enter ministry with minimal debt. When you pay it forward today, you'll support the same kind of Bible-centered education and real-world ministry training you received because our commitment to the full truth of God's Word remains the same as it was when you were a student.
To thank you for paying it forward, we'll send you a copy of The Pauline Epistles from The Moody Bible Commentary.
On behalf of current and future students, we are immensely grateful for your support!
Alumni & Friends Journal
The Alumni & Friends Journal keeps you in the know about stories, news, and events from Moody Bible Institute and the worldwide Moody family.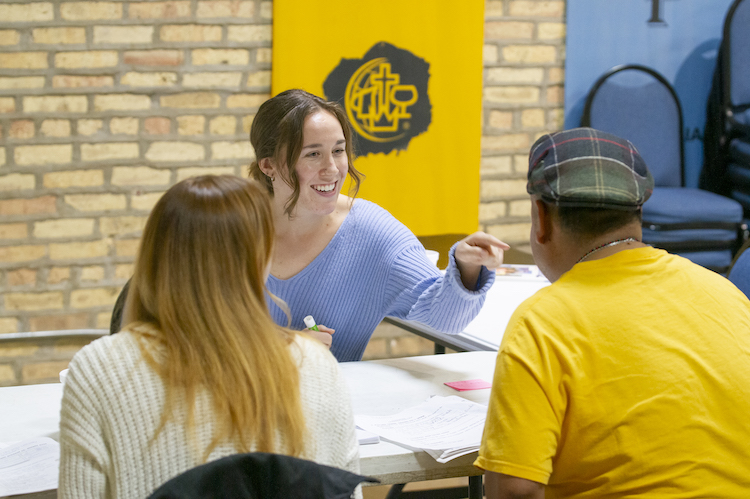 Moody Alumni & Friends Magazine
Moody Alumni & Friends is distributed free three times a year.
---
2023 Alumni Awards
Faculty Citation Award
---
2023 Faculty Citation Award Announcement
2023 Faculty Citation Award Livestream Acceptance Speech