You can get trained to lead and mentor women
When you earn your Bachelor of Arts in Ministry to Women from Moody, you'll get equipped to help meet the spiritual, emotional, and practical needs of women. You'll also receive valuable theological and leadership training, so you can effectively communicate God's truth to those you serve while walking alongside them in their faith. This course also teaches you how to connect with women on a deeper level, especially in a church setting, and you'll develop your skills in counseling them no matter their walk of life, age, or background.
Program Plan PDF Interdisciplinary Program PDF
See also: Certificate in Ministry to Women
Your Ministry to Women Studies
As you study, you'll:
Articulate a biblical and theological view of women in ministry
Be equipped to teach the Word of God effectively and accurately
Learn to structure and organize ministries for women in all stages of life
Develop your skills in discipling and mentoring women
Put what you learn into practice during your PCM and your internship in a women's ministry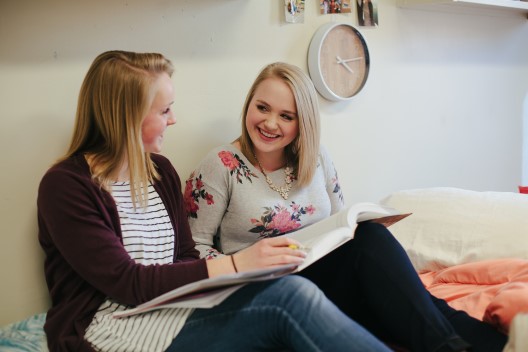 Meet your Ministry to Women program head
You'll study with Dr. Pamela MacRae, program head of Ministry to Women. She has over 30 years of practical experience in discipling and mentoring women.
Jobs you can get with a Ministry to Women degree
When you graduate with a BA in Ministry to Women you'll have the practical skills necessary for a wide variety of jobs. You can:
Lead a women's ministry
Teach the Bible
Speak at women's events
Be a community leader
Write on today's relevant issues concerning women
Serve as a missionary
Financial Aid
For on-campus residential students, every class in your degree is paid for by the Chicago Tuition Grant, sponsored by faithful donors. Every residential Chicago undergraduate student is awarded this grant, worth up to $12,960 a year. Off-campus commuter students pay $399 per credit hour. Find out how to defray the remaining costs with scholarships, grants, student loans, student employment, and veterans benefits.
Here are programs similar to Ministry to Women