Moody Theological Seminary in Chicago
PROGRAMS
Moody Theological Seminary's degree programs prepare you to:
Know the Bible better
Apply biblical truths to life
Communicate the Scriptures with relevance
A degree from MTS partners Bible training with real ministry experience. So whether you plan to use your training for full-time ministry, to serve in your church or community or teach the Bible to others, MTS equips you to impact the world for Christ.
All Programs
Featured Program
ALL PROGRAMS
Master of Divinity
Get equipped for ministry leadership and preaching.
Master of Arts in Clinical Mental Health Counseling
Learn to integrate psychological truths with a biblical perspective for a future as a counselor or therapist.
Master of Arts in Ministry Leadership
Be prepared for effective Christian leadership in ministry, business, teaching, missions, or other fields.
Master of Arts in Biblical Spiritual Formation and Discipleship
Be equipped to help others grow spiritually, through a foundation of Bible, systematic theology, and spiritual formation.
Master of Arts [Biblical Studies]
Learn to understand, interpret, and apply the Word of God.
Master of Arts [TESOL]
Learn to think critically and communicate clearly as a teacher.
Graduate Certificates
Increase your knowledge and training with certificates in Biblical Foundation, Biblical Studies, Intercultural Studies, Ministry Leadership, Spiritual Formation and Discipleship, and Vocational Stewardship.
Doctor of Ministry in Biblical Preaching
No matter your ministry setting, you understand the importance of communicating God's Word clearly, accurately, relevantly, and compellingly to your audience. Our Doctor of Ministry in Biblical Preaching program will provide the in-depth teaching and coaching you need to develop advanced preaching skills, equipping you to interpret, prepare, and convey biblical truth that moves your listeners into a deeper walk with Christ.
Through world-class instruction and hands-on mentoring, you will enhance your effectiveness as a public speaker in creating and presenting messages that connect both newer and mature believers to the power of God's Word—and reach spiritual seekers with the gospel. Designed for anyone with a Master of Divinity or equivalent and a passion for Bible-centered preaching, this 30-credit hour program sharpens your proficiency in composition, delivery, language, and presentation, with an emphasis on helping members of your congregation apply God's Word in their own circumstances.
Faculty
As a student at Moody Theological Seminary, you get more than an advanced Bible education. Our world-class faculty have traveled the globe ministering to others in Christ's name, and they will train you to do the same.
Your faculty mentors will work with you to develop your own ministry focus and give you the knowledge and tools you need to apply it to others.
MEET DR. JAMES COAKLEY
"Soon after I came to faith in 1979, I committed my life to full-time Christian service, and I told the Lord: whether it was pastoring, missions, or teaching, I'm willing to do whatever You want. In God's providence, I've been able to be involved in all three."
Financial Aid
MTS is committed to helping you graduate with as little loans as possible—so that you can launch into ministry without the burden of debt. Every year Moody awards scholarships and grants to students who both display academic excellence and monetary need.
These financial aid options allows Moody to offer quality Bible training at an affordable cost and tremendous value.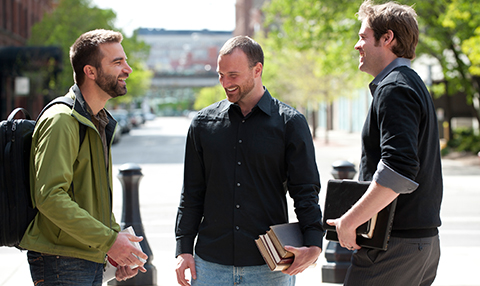 Campus and Online Options
Come study at Moody's Chicago campus, where you'll learn with other students as you practice ministry in the city. Attend chapel and conferences as you grow in community with your classmates and professors. Experience your education in a setting that encourages growth.
You can also pursue your degree with one of our other learning venues.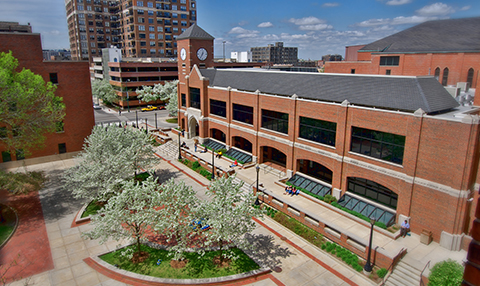 Quick Links
ADMISSIONS
Review Moody's admissions requirements and application process.
FINANCIAL AID
See how you might qualify for federal and other aid.
STUDENT LIFE
Read more about college life on and off campus.
SCHOLARSHIPS
Learn more about scholarship and grant opportunities.