William Thrasher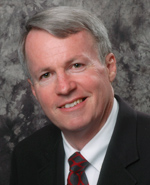 Title: Professor of Spiritual Formation
Department: None
Location: Chicago
School/Area: Seminary
Position: Teaching
Start Date: 1980

Personal Information:
Educational Background:
BS, Auburn University
ThM, Dallas Theological Seminary
ThD, Dallas Theological Seminary
Publications:
God as He Wants You to Know Him. Moody Publishers, 2012.
Putting God Back into the Holidays: How to Encourage your Family and Friends to Believe God. Moody Publishers, 2010.
How to be a Soul Physician: Learning how Christ Meets the Deepest Longings of a Soul through Prayer. Berea Publishers, 2010.
Believing God for His Best: How to Marry Contentment and Singleness. Chicago: Moody Publishers, 2004.
Journey to Victorious Praying. Chicago: Moody Publishers, 2003.
Principles of Christian Living from Romans 5-8. Eugene: Wipf and Stock Publishers, 2001.
The Attributes of God in Pauline Theology. Eugene: Wipf and Stock Publishers, 2001.
Living the Life God has Planned - A Guide to Knowing God's Will. Chicago: Moody Press, 2001.
Articles:
"Four Wrong Reasons to Pursue the Spiritual Disciplines," "Ask Whatever You Wish," "A Divinely Inspired Portrait" [two articles on the attributes of God], and "Worship in Heaven." Moody Magazine.
 "The Purpose of Knowledge," The Marriage of Discipline and Delight in Your Prayer Life", "What Does it Mean to Delight in God," "The Goodness of Praise," and "Preparing the Soil of Your Own Heart." The Preacher.
"The Life of George Mueller," "Keeping Truth in Balance," "What is Worship," "Interpreting Difficult Passages," "What is Godliness," "Christian Liberty," "Thinking Rightly About the Body," "Knowing God's Will," "Can God Speak Through a Genealogy?," "The Bible and Science," "Old Testament Predictions of Christmas," "God's Sovereignty and Man's Responsibility in the Christian Life," "Learning from a Book," "Various Attributes of God - Spirit, Eternal, Immutable, Omniscient, Omni-present (2)," "How God Grows Up a Child," "The One Perfect Father - God," "Transformed by the Grace of God," "How to Live Above Bitterness," "Understanding the True Need of Our Hearts," "Meaning and Significance of the Resurrection," "God's View of Work," "The Day the Lord Saved Me," "Don't Judge One Another," "God's Promises - The Answer to Our Fears," "Is the Bible Full of Contradictions," "A Living Epistle of Christ," "President's Day and the Believer," "Cry From the Cave - Psalm 51," Triumph of the King - Psalm 21," and "The Marriage of Discipline and Delight in Your Prayer Life." Gospel Herald and Sunday School Times.
118 articles on key passages and texts of the Bible. Bible Expositor and Illuminator.
124 articles. Union Gospel Press.
Five articles. The Evangelical Dictionary of World Missions.
Professional/Personal Interests:
Intern, Youth and Associate Pastor, 1974-76
Teaching Assistant, Dallas Theological Seminary, 1978
Professor, Undergraduate School, Bible and Theology, Moody Bible Institute, 1980-1990
Interim Pastoring and Pulpit Supply, Frequent Retreat and Conference Speaker
Faculty Spotlight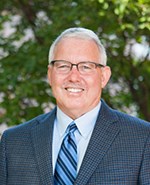 Title: Professor, Gary D. Chapman Chair of Marriage and Family Ministry and Therapy
Department:
School / Area: Seminary