Candlelight Carols
We are looking forward to celebrating the Christmas season with you at Moody Bible Institute! You can visit the Music Department's Facebook page and join our mailing lists to get updates for the 2019 Christmas season!

Save the Date!
Candlelight Carols will be performed on December 7, 2019 at The Moody Church.

The Word Became Flesh
This year's program features music and drama from the Division of Music and Media Arts to paint a picture of the Christmas story and the life of our Savior. The Moody Chorale, Gospel Choir, Worship Collectives, and Campus Orchestra will be featured, along with the jazz ensemble and guitar quartet. The drama, directed by communications professor Matthew Moore, will center around the Scriptures as student actors tell the story of Jesus. You can enjoy selections from last year's performance on the Music Department's YouTube Channel.
"I enjoy attending Candlelight Carols every year because it helps me start the Christmas season with the right perspective. The music touches my soul in a very special way, and I'm reminded of the goodness of God in sending His Son. The students are very talented, and I enjoy their dedication and creativity in putting together an excellent performance that glorifies God and ministers to people."
— Angela
For over 60 years, Candlelight Carols, produced by the Moody Music Department, has been a cherished tradition for families across Chicagoland. Join us this year to celebrate our Savior's birth through story and song!
TICKETS, DATES, and LOCATION
PARKING and ACCOMMODATIONS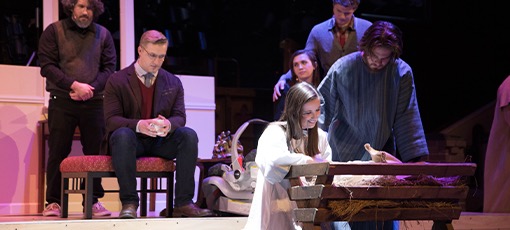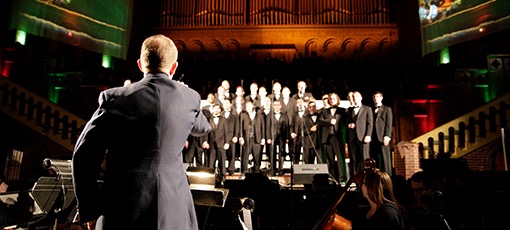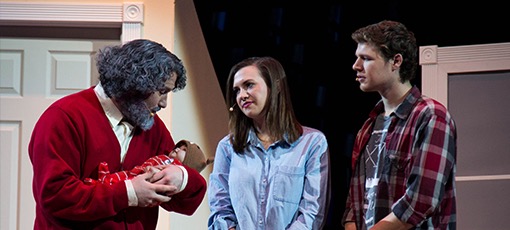 Candlelight Carols Tickets will be available:
Oct. 14–Dec. 6, 2019

Performance Dates:
Saturday, December 7, 2019 at 2 p.m.
Saturday, December 7, 2019 at 7 p.m.

Location:
The Moody Church
1630 N Clark St.
Chicago, IL 60614

Parking
Limited free parking is available at the Moody parking garage (208 W Institute Place, Chicago, IL 60610). Please arrive 45 minutes early. The parking garage opens at 5:00 p.m. for evening performances and at 11:00 a.m. for the Saturday matinee. If the garage is full, you will be directed to paid lots. For more information and pay-ahead parking options, see moodybible.org/parking.
Ride our free shuttle bus from Moody's parking garage (208 W Institute Place) to the performance at The Moody Church (1630 N Clark Street, Chicago). If you prefer, drop passengers off at the LaSalle Blvd. entrance of The Moody Church (also handicap access).

Local Accommodations
Our guests are invited to take advantage of discounted hotel rates when staying in Chicago and visiting Moody Bible Institute. For reservations, please contact the hotel of your choice directly and ask for the special Moody rate.
Artists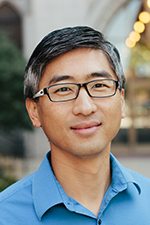 Dr. Brian Lee
Music Department Program Head
Brian Lee is a professor of music and program head of Moody's Music department. He has sung solo in the Dame Myra Hess Concert Series, with Bargemusic in New York City, and in concert halls across China. As a soloist, he has given premieres of contemporary American composers, collaborated with well-known Chicago musicians, and been featured on Live from WFMT. Brian has taught at Northwestern College and Wheaton College. He earned a MMus from new England Conservatory and a DMA from The Juilliard School. Brian and his wife, Helen, have three children.
---
Sondra Davis
Conductor, Gospel Ensemble
Sondra Davis leads the Gospel Ensemble and serves as the administrator for the Moody Community Music School. She has worked with many artists and various record labels, and continues a career in professional singing and recording. Sondra directed numerous choirs, conducted and judged auditions, established choral ensembles, and has written books, musicals, and plays. She holds four master's degrees: one in vocal performance, another in music education, a third in educational leadership, and a fourth in curriculum and instruction.
---
Dr. David Gauger II
Conductor, Worship Collectives
David Gauger II is conductor of the Worship Collectives and coordinator of instrumental instruction at Moody Bible Institute, where he also teaches music technology, conducting, and contemporary worship courses. He plays extra and substitute trumpet with the Chicago Symphony Orchestra, performing in concerts, recordings, and their recent Europe tour. He was formerly principal trumpet of the Hong Kong Philharmonic and Tulsa Philharmonic, and is currently assistant principal trumpet of the Elgin Symphony. A graduate of Wheaton College, he earned a DMA in trumpet performance at Northwestern University.
---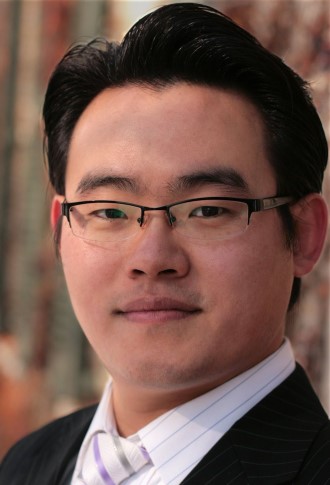 Dr. Yongmin Kim
Conductor, Moody Chorale
Dr. Yongmin Kim is director of the Moody Chorale. He was music director at Korean Presbyterian Church of Metro Detroit for 15 years, and is also director of the Myanmar Praise School and Music Institute. He visits southeast Asia every summer for music ministry and education. Dr. Kim holds degrees from Presbyterian College and Seminary (Seoul, South Korea), Eastman School of Music, and University of Michigan, where he earned a Master of Music in Choral Conducting and a doctorate in vocal performance.
---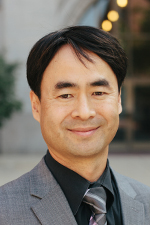 Dr. Jae Hyeok Jang
Conductor, Moody Campus Orchestra
Jae Hyeok Jang is a professor of music and director of Moody Campus Orchestra. He also oversees Moody's composition and music theory programs. He is a composer, conductor, and music educator. He graduated from Keimyung University in South Korea, then earned a MMus from Manhattan School of Music and a DMA from Boston University. Dr. Jang conducted Bacau Philharmonic Orchestra in Romania, and was conductor/artistic director of Exeter Symphonia, Boston Korean Chorus and Little OL Korea Arts Foundation, and churches in Boston and New York, and is the artistic director at GEMA Mission.
---
Matthew Moore
Professor of Speech and Drama
Matthew Moore serves at Moody in the Music and Media Arts Division as a Professor of Speech and Drama. He holds an MFA in classical acting from The George Washington University and has been teaching theatre and communication classes for nearly 20 years. He also works professionally as an actor, director, and voice-over artist. Matthew is the founder of Lamp and Light Productions, which has the mission of helping people see, hear, and experience the Bible in a unique way. He has developed three different performances of Scripture, which he has performed at churches, schools, museums, and para church organizations around the country.
---
Chris Wheeler
Writer
Chris Wheeler is a freelance writer and editor who has been involved with Candlelight Carols for the past ten years; this is his second original script for the event. He has written for Reformed Worship and Think Christian, and writes regularly for nonprofits and Christian organizations. He and his wife, Linnea, live in Middlebury, Indiana, with four children under five years old. When not wrangling his children or writing stories, Chris enjoys hanging out with friends over coffee, and discovering new art.
Recordings
BRING THE MUSIC HOME
In 2004, Moody Bible Institute celebrated the 50th anniversary of our annual presentation of Candlelight Carols and subsequently produced the first anthology of the best of carols. Since that time, two other anthologies have been produced. Taken from live performances, these collections contain some of the most requested and all-time best selections performed by the Music Department ensembles from 1955 until the present. All CDs are available for purchase from our online store, or you can download a digital copy of "Merrily on High."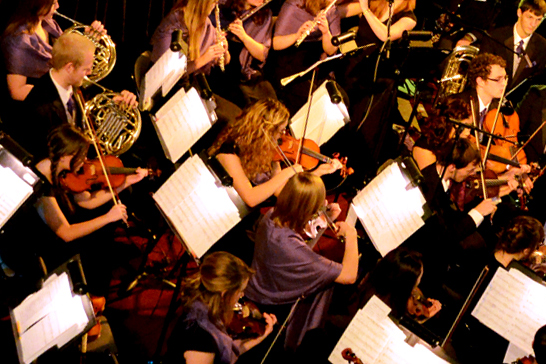 That You May Know
Executive Producer: Ron Denison
Producers: Angie Thomas, Julia Baad
Edited and Mastered by: Joel Swan
Includes the following selections:
Betelehemu
Blue Christmas
Gloria: III Vivace e Ritmico
Gloria
Go Tell It On the Mountain
How Far Is It to Bethlehem
Hurry Shepherds Run
Marche from The Nutcracker Suite
My Song is Love Unknown

Nunc Dimitis
O Holy Night
Of the Father's Love Begotten
Sleigh Ride
Ten Thousand Joys
The Twelve Days of Christmas
What Child Is This
Who is He in Yonder Stall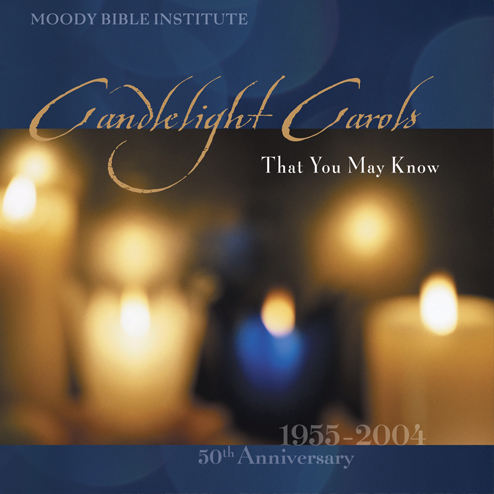 O Holy Night
Executive Producer: Amy Gatschenberger
Edited and Mastered by: Joel Swan
Includes the following selections:
Bogoroditse Devo (Ave Maria)
Dance Of The Sugar Plum Fairies
Deck The Halls
Dravidian Dithyramb
Fum, Fum, Fum
God Rest Ye Merry, Gentlemen: A Choral Fantasy
Gloria In Excelsis
I Wonder As I Wander

Journey Of The Wise Men
Joy, Joy
Masters In This Hall
Mary Did You Know?
Noel
O Holy Night
Russian Christmas Music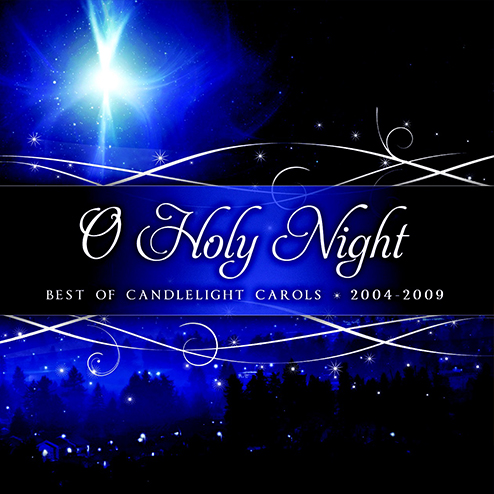 Merrily on High
Executive Producer: Chris Wheeler
Edited and Mastered by: Joel Swan
Includes the following selections:
Here We Come A-Caroling
Noel Ayisyen
Go Tell It on the Mountain
Virgin Mary Had a Baby Boy
"Personent Hodie" from Piae Cantiones
Of the Father's Love Begotten
Midnight Clear
Greensleeves
Betelehemu

Ding, Dong, Merrily on High
O Little Town of Bethlehem
The First Nowell
Mary Speaks
Silent Night! Silent Night!
Carol of the Huron
The Three Kings
Carol of the Bells
In the Bleak Midwinter