EDUCATION VALUES
In keeping with the mission statement and philosophy of the Undergraduate School, the following values provide a framework for the student educational experience and a basis for assessing student progress.
Christian Life and Character
---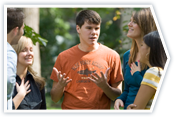 This value emphasizes the need for students to develop a proper relationship and commitment to Jesus Christ through a knowledge of the Scriptures, spiritual discipline and obedience and through the cultivation of a maturing Christian lifestyle and worldview. Such growth, maturity and character formation for students encompass all aspects of life including the intellectual, social and physical habits of fitness and wellbeing.
Biblical and Theological Literacy
---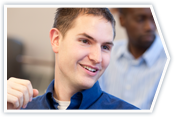 This value emphasizes the educational importance of a foundational knowledge of Bible and theology as well as the methodology and skills for thoughtful analysis, interpretation and application of Scripture. This value also presupposes the thoughtful defense of the Christian faith and the personal application of the Bible to the students' personal lives and to vocational and avocational calls and commitments.
Christian Life and Worldview
---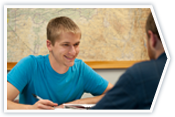 This value stresses to students the educational importance of thoughtful integration of biblical truth into the totality of life experience and learning. Thus, biblical truth is not only a part but also a condition of general knowledge. Students are encouraged to harmonize faith and learning systematically and to develop a coherent view of contemporary issues from a biblical perspective.
Ministry and Vocational Skills
---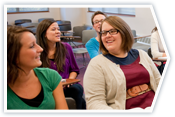 This value stresses the importance for students to understand the call and meet the requirements for effective vocational ministry through study in organized fields of learning, practical experience, and Christian service. This value presupposes the vocational and avocational application of the students' classroom experience and training to ministries of education, edification and evangelization through the church. Likewise, this value anticipates a commitment to vocational currency, continuing education and lifelong learning
Analytical and Creative Thinking
---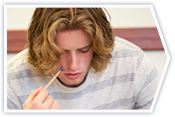 This value affirms the need for students to develop skills in critical and analytical thinking and to value the unity of truth. This value also presupposes the development of problem-solving techniques, research methodology, as well as ways of expressing ideas clearly, logically, thoughtfully and persuasively through aesthetic, oral and written forms.
Personal and Group Relationships
---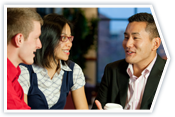 This value emphasizes the need for students to grow in the area of understanding others based on biblical patterns and to become responsible, compassionate and productive participants within the body of Christ. This value presupposes service to society, family and the church through personal example, leadership and organizational skills.
Social and Cultural Sensitivity
---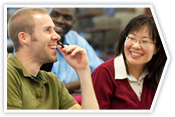 This value accentuates the need for students to foster an understanding of both national and international cultures and to develop an appreciation for the richness and interdependence of multicultural communities. This anticipates a respect by students for the dignity of each person as a unique image-bearer of God. Furthermore, this value focuses on the need for students to be socially, aesthetically and politically sensitive.
"Small numbers make no difference to God. There is nothing small if God is in it."
— D.L. Moody, Founder
Moody Bible Institute