Earn a Certificate in Disability Ministry at Moody
Do you have a heart for those coping with disabilities? With Moody's new certificate program, you can gain the biblical perspective and practical skills you need to effectively minister to those who have special needs and the people that care for them. This Chicago on-campus and online course will teach you how to serve and share God's love with those in your church, community, or perhaps even your own family.
Your professor is Dr. Andrew Beaty, who has spent more than 20 years in children's, youth, and family ministry. He has worked extensively with families who have been impacted by disabilities and is a frequent presenter at conferences regarding how the church can better serve these families.
---
Here are the courses you'll take in the program:
Studying and Teaching the Bible
Applied Human Dev I (online only) OR Human Dev (Chicago campus)
Special Needs CFM
Foundations for CFM
Intro to Disability and the Church (online only) OR Disability, Society, and the Church (Chicago campus)
Engaging Disability in the Church (online only)
Supporting Families Impacted by Disability (online only)
After you graduate with your Certificate in Disability Ministry, you'll be able to serve in churches, parachurch ministries, high schools, colleges, camp ministries, as a social worker, or anywhere in the world God calls you!
To download the current program plan, click here:
Program Plan (Chicago) Program Plan (Online)
Financial Aid
A Moody education is easier than ever to afford at $399 per credit hour (price subject to change per academic year). Scholarships, payment plans, veterans benefits, and private loans help you even more by defraying the cost of tuition and spreading out your financial obligations over time.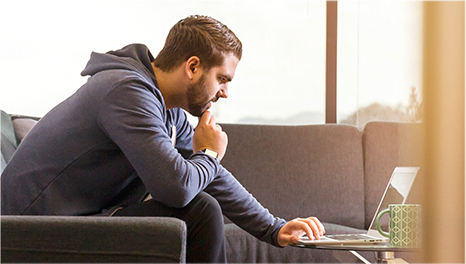 Here are programs similar to the UC in Disability Ministry