MTS Counseling Center
Everyone goes through times when they need support, because some problems are too difficult to solve without help. You can get high-quality, affordable mental health care from the MTS Counseling Center. You are not alone.
You will find a safe, comfortable environment where you can speak openly and honestly, and our counselors will respond with a wide range of services to help you. They are able to offer integrated counseling from a biblical perspective if desired, and welcome clients from any faith background.
Meet staff and hear about your opportunities from the MTS Counseling Center.
Services
"We are excited to offer professional, high quality and affordable mental health care through evidence-based counseling from a Christian world view in the heart of Chicago." - Dr. Elizabeth Skjoldal
Our counselors are skilled at treating many issues, including:
Relationship Conflicts
Oppositional Defiant Children
Survivors of Abuse and Trauma
Attention Deficit Disorders
Anxiety
Depression
Anger Management
Life Adjustments
Spiritual Issues and Matters of Faith
Communications Skills
Psychological Testing
Groups and much more
If our office is not able to help you, we will work with you to find a mental health provider in the community. We do offer telehealth sessions.
We do not offer medication management, psychiatric assessments, neuropsychological testing, or intensive outpatient treatment. Our counselors can refer you to others who offer these services.
Fees
Our low-cost, affordable counseling services are private and confidential. We offer services for children, adolescents, and adults of all ages. We provide therapy in a number of different formats for individuals, couples, families, and groups.
Individual
Couple or Family
Counseling Intern: $40 per session
Licensed Professional Counselor: $75 per session
Counseling Intern: $40 per session
Licensed Professional Counselor: $75 per session
Hours
Monday - Thursday: 8:00 a.m.–8:00 p.m.
Friday - Sunday: Closed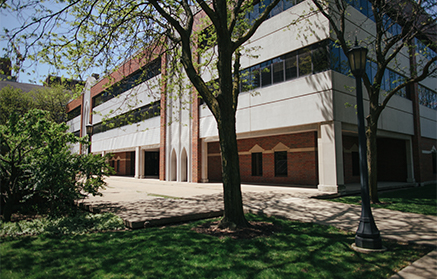 Staff
Our warm and welcoming staff are trained to address any number of problems. Our staff includes Licensed Clinical Psychologists, Licensed Clinical Professional Counselors, Licensed Professional Counselors, and counseling interns who are completing a master's degree in Clinical Mental Health Counseling at Moody Theological Seminary.
Bradley Evangelista, MA intern
Kathy Pflederer, MA intern
Amaya Arellano, BA intern
Appointments
To schedule an appointment, please call (312) 329-2870 or email us at mtscounselingcenter@moody.edu.
Please understand that same-day appointments are usually not available except in emergency cases.
Once we obtain your contact information, we will assign a counselor to you to begin the counseling process.
Directions to the MTS Counseling Center
See below for directions to the MTS Counseling Center by various means of transit.
Address:
MTS Counseling Center
860 N. LaSalle Blvd.
Chicago, IL 60610
Contact Us
You can get community, church, or pastoral services from the MTS Counseling Center staff, including:
Mental health presentations
Workshops or counseling groups on topics like depression, bipolar disorder, PTSD or trauma, domestic violence, and more
A consultation with a counselor
Giving a referral for someone else

Reach us using the information below. Include your specific request and your contact information.
Phone: (312) 329-2870
Email: mtscounselingcenter@moody.edu
Address:
MTS Counseling Center
860 N. LaSalle Blvd.
Chicago, IL 60610